Interview by Shagufta Patel | Written by Ayaat Attar
Synonymous to the expedition traditional currency has fared from its inception to the digital presence it occupies today, Carl Runefelt's life has seen a comparable trajectory.
A carefree Carl recalls spending a wholesome childhood riding his bike out into a suburban neighborhood with his pals and knees scraped, undeterred by the miles to cover. Eldest among three siblings, with a sister two years his junior, and a younger brother born with Down Syndrome, weathering a host of medical trials. The entrepreneur grew up in a close-knit family that stuck together through thick and thin.
Sports, studies or arts; Carl excelled at all of it. However, piles of unfinished academic projects started to replace the gymnasium trophies on his study table, and the straight A's on his report card incentivized by his father, no longer drove his will. Carl was in the ninth grade when the bright scores on the corners of answer sheets failed to ignite him anymore. A lucrative job in a constricted cubicle wasn't his idea of success, and he decided to quit formal education to focus on interests that were more intrinsic to his nature.
Troubled with attention deficiency coupled with hyperactive behavior, Carl's parents were worried about what the future held for their boy, now that he could not cope with the pressures of academia. For the brilliant achiever that he was, the pace of his life slowed considerably, and quite predictably every day he spent living with his folks was marred with anxiety. Days turned into months, and Carl used his time to socialize with people and expand his network, only to realize that his vision needed a larger pool to propel. He took up a job in a popular grocery store on his parent's insistence, where his job ranged from picking fruits to doubling as a cashier.
Head down, battling voices from within and those around, Carl's struggle to succeed had just begun. While some days were better than most, it was essentially the foundation he laid for his future that gave him the potential to catapult into a career that he cherishes today. He hit the store each day trying to milk meaning out of life and subjected himself to regular scrutiny checks, cutting himself no slack. Within a year, he realized that while his stint at the store was stable, it would by no means supplement his envisioned existence. "I wanted to be rich by the time I was thirty. I hadn't figured out what I would be doing, though," Carl recollects. Inherently fascinated by the world of finance, he kept an eye on the fluctuating prices of gold, investing in it from time to time with the aim of asset collection.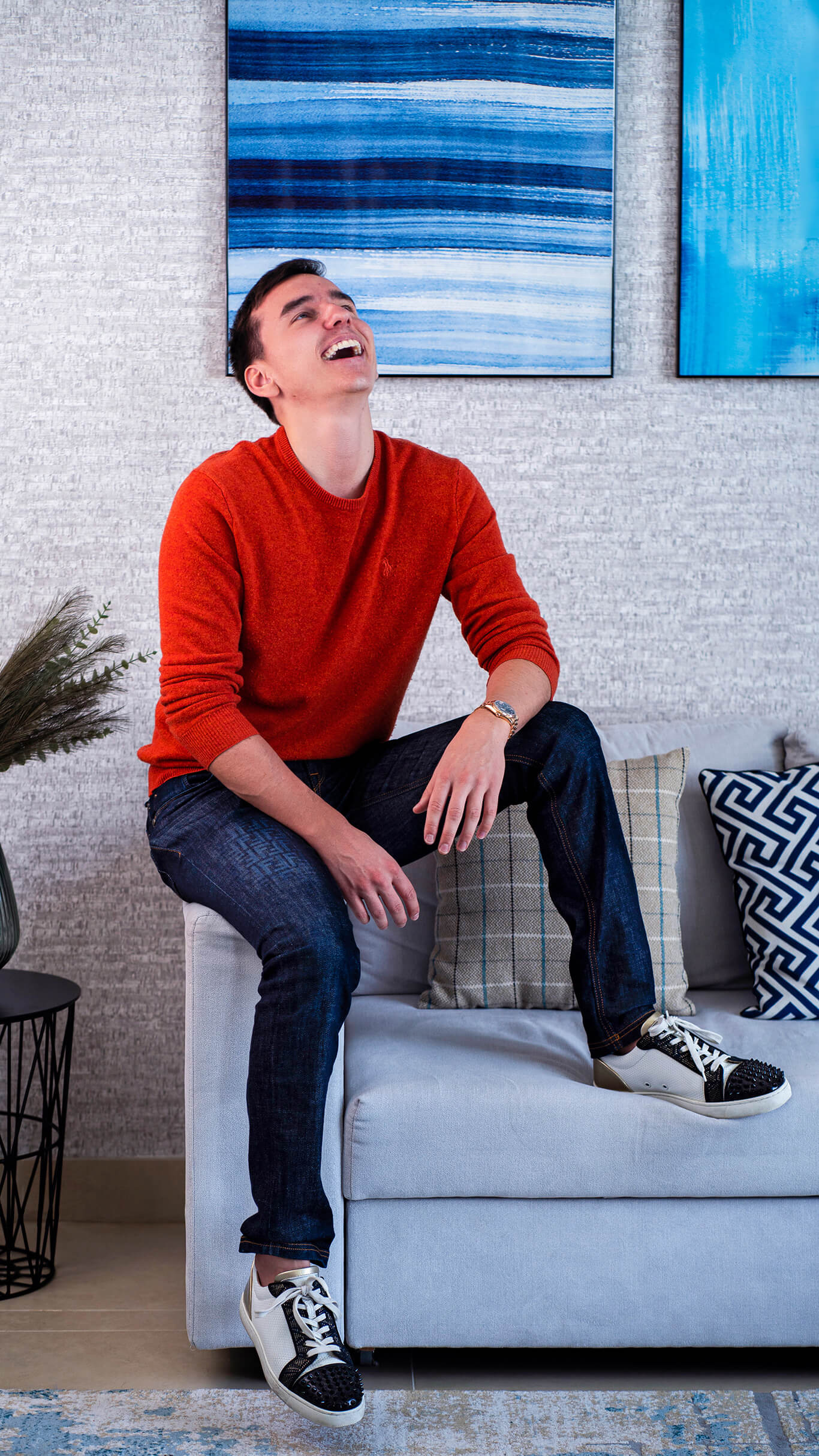 With a path like the one he had chartered so far, it would be easy for an unperceptive world to write him off, but for the self-assured thinker that Carl was, he knew better. He was failing many times, and so he consciously ruled out everything that would not work. Around the same time, he discovered the philosophy of 'Law of Attraction' that proved to be a game-changer for him. The ideology preaches for one to truly believe that they possess everything they wish for, while the universe aligns to manifest their thoughts into a livable reality.
Maintaining a notepad that was a reader's entry into Carl's zealous mind, he listed a finite set of goals and sought after embodying them in every possible way. "For starters, I spent a lavish amount on a pair of shoes that were back in the day, way over my budget. I threw them on nevertheless to identify with the rich man I aspired to be someday," asserts the Forbes enlistee. As he flipped through luxury magazines, he pictured himself alongside those featured, and today his vision meets his reality. 
His first tangible financial target was to earn $5,000 in addition to the modest $1,500 he made through his work at the store (now he makes a lot more than he dreamt of back then). Like most strugglers, he found himself hitting the internet with textbook searches on how he could make more money and stumbled upon the E-commerce space, where he briefly designed quirky t-shirts to sell them online. Realizing that these ideas were done to death, he soon needed to become a part of something that was still very novel. Also, the e-commerce activity failed to resonate with him. Unfazed by failure, impersonal with money, and having developed an affinity towards taking high risks that promise higher rewards, he derived lessons from his previous ventures that led him straight into the realm of cryptocurrency.
With a sharp eye for financial trends in the market, particularly after the Great Economic Depression of 2008, Carl was on the lookout for prospective alternatives to the traditional paper notes. For the longest time, he placed his educated bets on gold, but with the advent of Bitcoin, he knew at once that it stood unparalleled.

On December 1, 2017, Carl Runefelt kickstarted his YouTube channel, churning quality content, not just to raise awareness among his viewers about the benefits of investing in Bitcoin but also to expand his own knowledge about the subject matter. The platform provided him with the ideal domain that brought together two of his most prominent personality traits – the artistic yin and the analytical yang.
Today, his channel 'The Moon' stands at a staggering subscriber base of over three hundred seventy-four thousand followers, with over one thousand video uploads that teach about the fundamentals of Bitcoin, the current evaluation of it, pointers of investing safely in it, and everything else in between. An interesting play upon words, his YouTube channel is named after the commonly used expression, "to the moon", which refers to a strong belief that the cryptocurrency is soon going to rise significantly in price in the foreseeable future. "The name is like an inside joke we share with the Bitcoin Exchange and a hat tip to their risk-taking gusto," smiles Carl.
Foraying into the field of content creation in the singular topic of cryptocurrency was the closest Carl had come to discovering his passion. Deviating majorly from his original plan of merging his e-commerce experience creating t-shirts with cryptocurrency prints, he now found himself devoting time and energy, catapulting himself into a more conducive, profound ecosystem with other digital creators.
Seven months into the hustle, a couple of likes and comments on his videos turned into a few thousand, and when hundreds turned towards him for financial advice, the incentives from his YouTube stint began surpassing his earning from the grocery store. Making a carefully calibrated decision of investing every bit of his income into cryptocurrency, Carl was well on his way to the moon, much like the Bitcoin, all set to amass everything he once desired.
The sudden flush of satisfaction that the YouTube career provided him led to a natural decline in his interest at the grocery store. As self-aware as he is, Carl habitually shifted his focus away from his day job, channeling every bit of his energy towards the more rewarding segments of his day. One bright afternoon, his manager summoned him intending to discuss his declining interest at work, and during the conversation, Carl had his answer. Having worked at the grocery store for three long years, he was finally ready to transition to the next phase of his life and inch closer to the dreams he had harbored since he could remember.
The next chapter of his life swung open when he booked business class flight tickets and an upscale hotel to attend a cryptocurrency conference in beautiful Mexico. As he stood in the balcony of his hotel room miles away from his homeland, looking at the city that twinkled before him, the wind blowing through his locks, Carl realized that after all those years of wandering within the self and out in the world, he had finally arrived!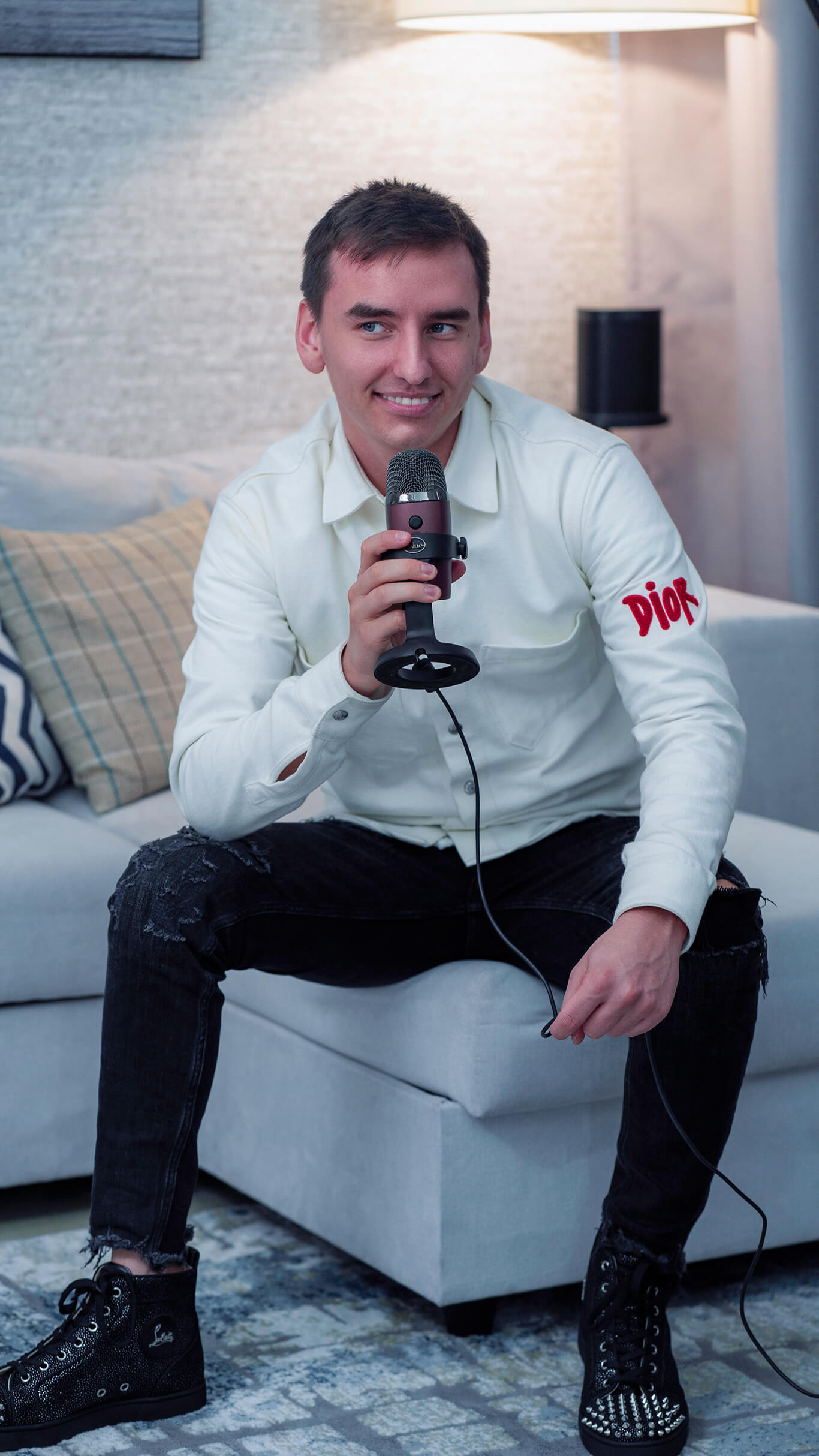 In Pursuit of Something More Significant
The closer Carl looked into modern financial systems, the stronger his opinion grew against them. "Centralized and withholding in character, the average working individual spends a lifetime nabbed into the clutches of the flawed banking system," he adds. He distilled it down to the fundamental fact that there was a time when there was no alternate currency as prevalent as the liquid cash in the purview of banks to carry out modern-day transactions.
"Bitcoin empowers its investors to break free from the shackles of a corrupt and flawed system and become their own digital banks," says Carl in a statement that is quite revolutionary. Convinced that all of the world's most crushing fiscal queries can find their one-stop solution at cryptocurrency, and being a powerful voice in the advocation of alternate currencies, he urges governments to support investments in cryptocurrencies to shelter entire communities from paralyzing impacts should another recession break out. 
Passionate about the subject, he advocates that no government, bank, or corporation can alter the supply of Bitcoin, which brings all the players to a standard playing ground, where the rules are the same for all, irrespective of clout or color. There is, however, a limited supply of Bitcoins, twenty-one million to be precise, a number that is subject to no further expansion. "Right now, there are eighteen and a half million of them in circulation. Refreshing and much needed, the cryptocurrency has the potential to change everything for the better," he asserts.
"Bitcoins are created through a complex process where some computers are used to 'mine' them. This process will go on till the slated twenty million Bitcoins are generated, after which no more coins can be produced," explains the expert. Carl speculates that the last coin will be minted in the year 2144, however considering the mint function is exponential, most of the Bitcoins will be mined in the next ten years. What he is sure about is the fact that before the end of the year, Bitcoin prices will rise to $100,000 and increasing into millions more.
When the American business Forbes Magazine identified that a leading search engine was shadowing Bitcoin content on popular platforms like YouTube, Carl was roped in and featured to share his expertise, adding yet another feather to his cap.
Blown away by what the world of cryptocurrency has to offer him every day, Carl now operates his enterprise from Dubai, which happens to be the perfect destination for his needs in terms of the energy of its people, opportunity for creative collaboration, lifestyle, and most importantly the conducive government laws and policies that support Bitcoin investment.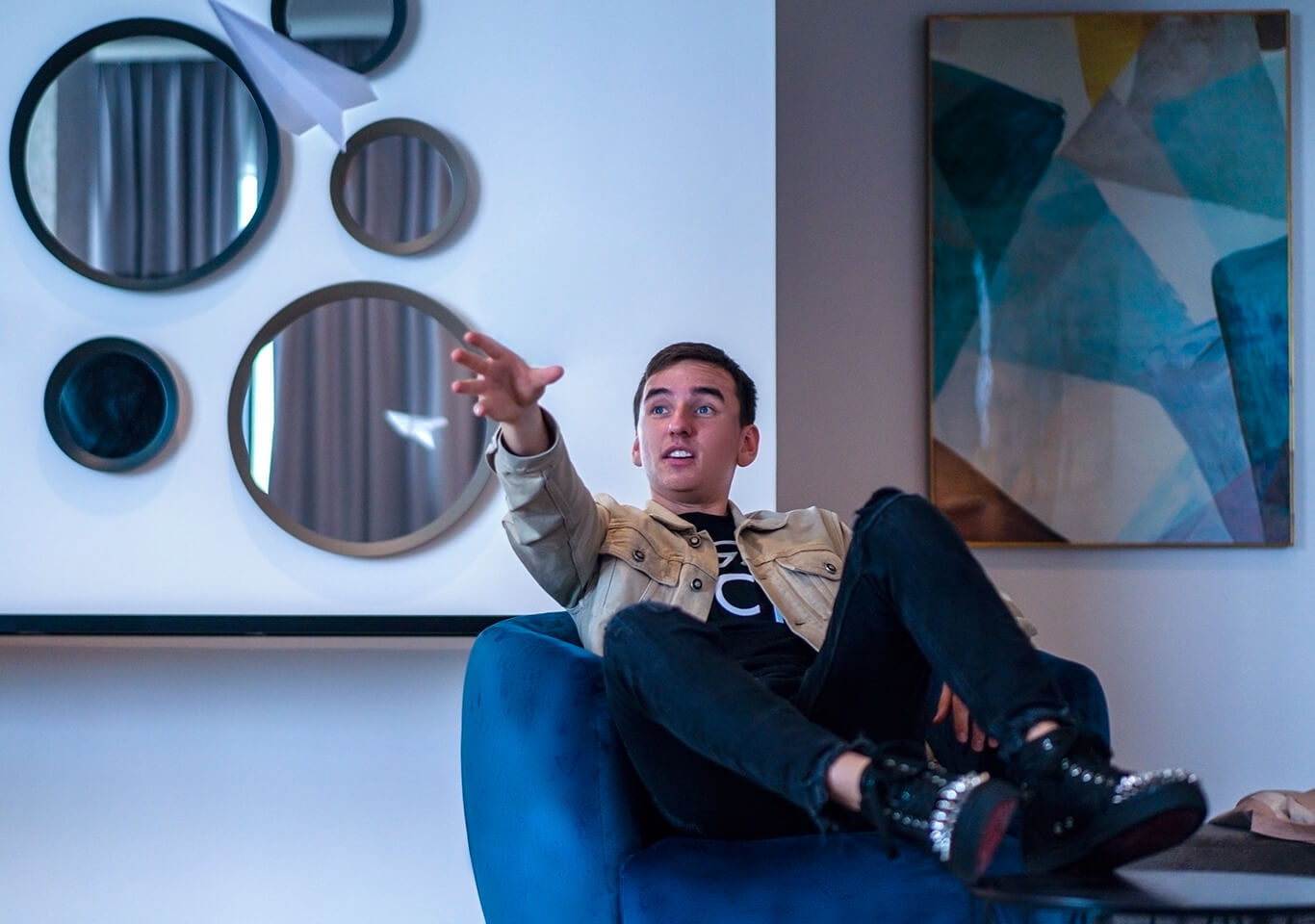 Imparting knowledge that has transformed the destinies of thousands worldwide, Carl shares his discipline with those completely novice to the field. "When one isn't well informed about the best Bitcoin scenario, it is important for them to research fully. Investing in the cryptocurrency is a relatively easy part as all one has to do is buy the Bitcoin, but the heart of the process lies in the research behind why they'd like to indulge in it and how," cautions the expert. His primary advice to starters is to invest an amount one is comfortable 'losing', to get your foot into the door. "In case it yields a profit, one would immediately feel incentivized to keep exploring the Bitcoin space," he adds.
He sticks to saying that before dabbling into the world of alternate currencies, one must have in-depth knowledge about the traditional monetary systems that banks operate on and must feel restricted by the inadequacy it operates within. "Once you have zeroed in on the amount you wish to invest, make sure to do so over a stipulated period of time, observing its journey through market trends," he further advises. His greatest counsel remains cutting out emotions from the transaction, and investing like a robot, for the game of decentralized finance is no child's play. No industry is an exception to fraudsters, and scams are always a massive reality. Carl urges investors to verify the links they come across to avoid landing on counterfeit sites that are aplenty.
Acknowledging that Bitcoin prices are ever soaring because of its limited supply, courtesy investors and accumulators like himself, he firmly believes that the field is still in its nascent stage, and there is room for many at the top. Drawing from his personal experience, he recommends investing eighty percent of the investment amount into Bitcoin and twenty percent into other alternate currencies, as every other digital coin out there is essentially an imprint of the original Bitcoin.
"Bitcoin is one such digital currency that goes beyond political affiliations or the bondages or borders. It is one for all," he establishes.
An ardent musician and sportsperson, along with his demanding career, Carl has trained his logical left and perceptive right brains to be at equilibrium with one another. He is also extremely family-oriented and seeks happiness and peace above all else. Having grown up with a specially-abled brother himself, he recently donated $100,000 to enable research into Epidermolysis bullosa (a rare disease that causes fragile, blistering skin), hoping to make a visible difference in the lives of hundreds of children suffering from it. He utilizes his stature as a public figure to bring to light several social issues and appeal for donations for the same. "Success for me has always been about how far one has progressed from what they started with. It doesn't matter if you're a musician, athlete, or entrepreneur; it's all about the impact you've left behind with your work," remarks the humanitarian.
With a fierce vision of dominating the crypto cosmos someday, he is convinced that the formal system of education is undeniably deficient and limited in its ways and most definitely not cut out for one and all. He urges the youth to stay astute to themselves and carve a path unique to their strengths.
Carl attributes his colossal success to a pivotal change in his mindset while working at his hometown grocery store when he had nothing but ventures for trial and dreams to conquer. If it weren't for that shift in his psyche he admits; life would still have been the same. He reiterates that when one demonstrates unwavering belief in themselves and takes action towards the life they envision, it manifests itself into reality. Living a life authentic to himself, Carl Runefelt is a powerful testimony that what is true in the present-day need not be continued as living fact into the tomorrow. At the young age of twenty-six, a multi-millionaire, he stands tall impacting the world wherever he chooses to reside.