A smartphone today comes with a combination of cutting-edge software and hardware that allows its users to do things that were only possible with bulky and power-hungry supercomputers a few years ago. Here we are in 2021, where technology has made smart devices small, wieldy, and quotidian. No wonder then that their application has extended beyond the realms of communication and entertainment. As part of the milieu now, our average phone can be a fitness coach, chef, library, and even an interior designer and architect. The latter most aspect is still a bit niche, but its popularity is fast catching on.
Apple's new range of iPhones, especially the iPhone 12 Pro and Pro Max variants, come with a neat new tech called LiDAR. In layman's terms, it's a new scanning system achieved through a dedicated laser sensor in the phone. It's a detection system that works on the principle of radar but uses light from a laser. Using this tech, your phone can detect background depth with increased accuracy. And the implementation has allowed applications on your smartphone to achieve some fantastic new results in terms of Augmented Reality as well as Virtual Reality. Not just Apple's LiDAR, even a select few Android phones have similar cutting-edge technology with optics that has enhanced the way your phone can transform your real estate.
Thanks to the arrival of state-of-the-art optics on phones, it doesn't matter if your device has a 12, 48, 64, or 108-megapixel camera; you can use it just the same to style, organize and plan your home like a pro. If you're one of those select few who put in great effort and thought into the design of your home, here's a list of curated smart technology that will put the proverbial wizard's wand in your hand.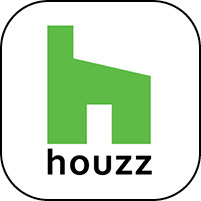 The American media calls Houzz the definitive home improvement app. It has over 20 million images to assist users in planning, visualizing, and executing home renovation ideas. The best feature in Houzz allows users to create an editable 3D space of their home and place popular pieces of furniture to see how they would look in your living space in real-time. Say you're planning to renovate your kitchen, you can empty the space and use Houzz to set up cabinets and appliance spaces and see what your final setup will look like, even before you've bought nails and wood boards. No more ending up with a fancy piece of furniture or décor that looks like a white elephant in your abode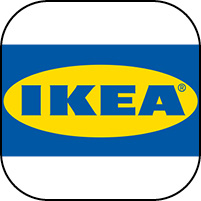 IKEA is the warehouse concept that spoils consumers with a plethora of choices in home furnishings and furniture. They have a unique app called IKEA Place, where you can literally place every piece of IKEA furniture available in their vast catalog in your home space. The Place app lets you try IKEA products in your living space before you go to the store to pick them up or order them online. The best part for iOS users is that IKEA Place uses the LiDAR sensor on iPhones to give you perfectly calibrated simulations of their furniture.

Another great app to use augmented reality is RoOomy. It allows users to simulate 3D models of real furniture pieces and place them in the real space of your own home, using the camera of your smartphone, of course. Just like IKEA's offering, RoOomy allows users to try before they buy so that only the right furniture reaches your home.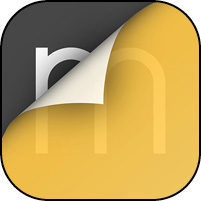 For those with a more creative and artistic streak, Morpholio Board is like the canvas on which you can design your blueprints and then execute them like a professional interior designer. This feature-rich app allows you to mood board your creations and compiles a detailed design for any room of your home, down to the furniture, wall art, décor, and furnishings, too. If IKEA and RoOomy are for noobs, Morpholio is for true artists.

Users of iPhone and iOS will be familiar with an app called Measure from Apple. The multiple sensors on your phone camera, including the depth sensor and LiDAR (if available), gauge the environment that you point your camera at and then give you near accurate length measurements of objects, walls, distances, etc. But that's not all; there are now dedicated apps in the market that use this new tech to achieve a lot more.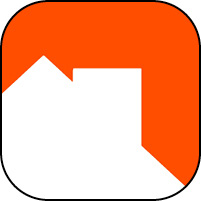 If you're a DIY aficionado, who prefers to spend more time at the local hardware store than the mall, then chances are you'd be looking for an app like RoomScan LiDAR because this nifty little app allows you to use your iPhone or iPad's LiDAR sensor coupled with the camera to measure any room and create a floor plan within seconds. How is this useful? Well, if you have the architectural bend of mind, you'd be creating an entire, professional-grade floor plan for your home in minutes, and you'd know which wall to knock down and which door to seal shut for that all-new home improvement plan.

Professional architects and interior designers use a full-blown software suite called AutoCAD to design and plan construction and renovations. You can pretty much achieve similar results with Canvas. All you have to do is point your camera to the walls in the room, move the phone from left to right and top to bottom to let Canvas conduct a thorough scan of the room. A few minutes later, voila, the phone dishes out a full-3D rendered model of your room, complete with Google-street style gradient views and top-angle POVs. This is particularly useful for those who are renovating new properties. Just create scans for every room, and then you can plan furniture and furnishings by viewing everything from a 3rd-person perspective.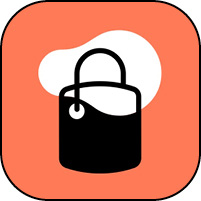 Anyone who has ever taken up the task of renovating their house without the help of an interior designer will tell you that you may get everything right, but one aspect where you'll be at the mercy of dumb luck is wall décor and wallpapers. Because you can be at the furnishing store and pick out Picasso level papers for your wall, but when they get put on the actual room, there's a fair chance that your fancy choice may end up looking out of place and tacky. That's where Primer allows you to play with color schemes and wallpapers for any wall in your house. All you have to do is scan that part of your room, and using augmented reality, the app will neatly apply a digital wallpaper or paint to your wall and give you that priceless preview of what the finished wall is going to look like with your existing set of furnishings.

Having finished constructing your dream home and then renovating your casa with your personal choices, the last phase of real estate development will be to make your abode future-ready, achieved by installing the internet of things (IoT). IoT is basically a network of smart devices that you'd install in your home for added security and ease of convenience. Like Google Home, Amazon's Alexa, or a smart home security system. IoT can have simple devices like smart lights and switches to complex systems as a full-bio security suite for your entire home. There are even dedicated systems that purify the air within your home to a quality you'd probably only expect in the Himalaya or the Amazon. The IoT is a hot-wiring of your living space so that you can control and manage everything inside your home through the internet and WiFi.
Imagine using your phone to change the Netflix movie on your giant screen smart TV, adjust the air-conditioning, dim the lights, task the robotic mop to clean the popcorn dropped on the floor, fire up the microwave to heat-up some nuggets, and lock out the doors of the entire house just in case the Netflix movie puts you to sleep. That's what IoT can do for you. And that's the future of smart homes