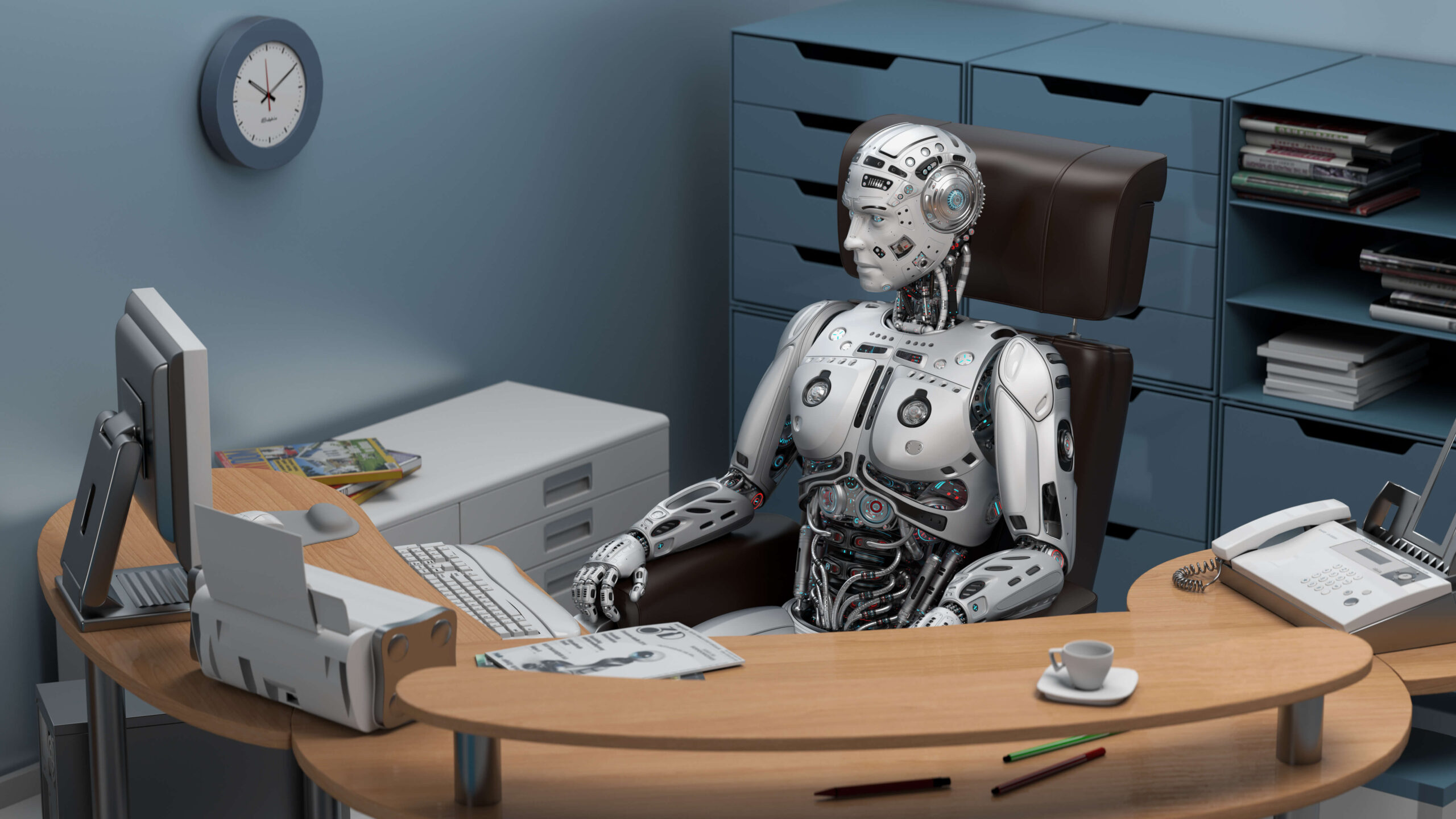 A couple of decades ago, all business records were kept on paper; later, data storage trends advanced to spreadsheets when computers became mainstream. In today's technological age, cloud-based SaaS products are widely being used for data capture and analysis, and it's nearly impossible to find businesses that don't employ them.
Digital transformation is the new normal for startups
Businesses are forcefully quick to employ technology and software into their existing work models. This digital transformation is happening at a significantly faster pace than expected. According to a recent survey conducted by McKinney, respondents indicated that their companies were highly responsive and 20-25 times more welcoming to technology than they would have expected. Technology can bring a business various benefits such as efficiency, effectiveness, better employee productivity, and performance.
Time is of essence, and people expect to do business with prompt companies with quick turnaround times. Startups that use technology to improve employee efficacy can spend more time on core functions. When you automate the processes you've otherwise been performing manually, you can double your output in core areas, reduce the terror of unchecked errors and tap into future opportunities. Let's take a look below at some available software that can aid and improve specific aspects of a business.
Elevate your employee experience
To enable and ease these internal management processes, whether hiring, preparing compensation, or building culture, BambooHR software can be a great alternative. It is ideal for small and medium businesses. It collects and organizes all the accumulated information to give you the time and insights for easier and faster data management. The basic version of this digital HR assistant costs starts at $99 per month for 12 employees. 
Emily White Hodge, Director of HR & Operations of New Moms, a not-for-profit organization in Chicago, says, "It's the product and the people. Every experience is a good experience with BambooHR."
Another software, Teramind Employee Monitoring Solution, costs approximately $ 10 per month, offers data-backed workforce insights, automated alerts, and monitors various activities along with powerful productivity tools. It also helps companies address the fastest-growing security risks.
"It's crucial for organizations to realize just how powerful data can be. Teramind's robust capabilities do just as much for productivity and workflow efficiency as for security operations like data loss prevention and insider threat detection," says Isaac Kohen, VP of R&D at Teramind.
You can also track and record your employee's productivity on and off the network with Interguard Employee Monitoring Solution, an affordable and efficient alternative software that you can purchase at only $9.99 per month. It gathers and converts data into valuable insights.

Customer Relationship Management (CRM) is equally essential for a startup and medium-sized business because a powerful CRM can do wonders to enrich your buyer experience and grow your business. Without its aid, you may overlook information crucial to your success.
Freshworks, a free and quick-to-implement software-as-a-service (SaaS), assists businesses to scale faster with workflow automation, sales activity, operating management, sales analytics, and much more. Another cloud-based SaaS service that is simple to use is Agile CRM, a free CRM for a small business where you can manage, automate, and keep track of all your sales and marketing activities in one platform with so many features.
YEAH! Local, a digital lead generation and SEO agency, was looking for a CRM software that did everything they needed at a price a small business could afford. In addition, the company was searching for a platform that would offer them powerful marketing automation features and a competent CRM to take care of contact and task management.
They looked at several solutions, including HubSpot, but Agile CRM not only had more features it also offered them a better price point. However, the cost wasn't the only reason they went with Agile CRM. The company wanted a solution to its email marketing problems that Agile CRM addressed.

Data is like gold. It is that significant to every company these days. But at the same time, obsolete data can cost you big time! With most industries relying on data, data scrubbing becomes crucial. Startups cannot afford to have their employees squandering time collecting data and cleansing it. The cost of error and the time sink would be simply too high.
Instead, technology and a unique set of data processing tools allow you to transform the data into business-ready information. These vital insights help you strategize your business for future operations. Trifacta Wrangler helps data analysts clean and structure diverse and murky data more quickly and accurately within a desktop application at no cost, letting you manage data pipelines in minutes. Similarly, another popular and affordable data cleansing tool, the Trifata Wrangler is available on a free trial for the first thirty days, or you can directly get a paid version at $80 per month exclusive of $0.60 / vCPU hour.
Winpure helps you scrub a large amount of data, remove duplicates, and standardize data from databases, spreadsheets, CRMs, and more, with fewer actions. It comes in a free version with basic features and paid premium version priced at $499 per month.
Data insights can help you make effective marketing and financial decisions for your business. Only when data is gathered correctly, kept updated, and processed appropriately for usage will you be able to reap its enormous benefits. And these data analyzing and cleansing tools can bring your business real profits.
Business associations get more powerful
You cannot undervalue the importance of your partners, associates, and vendors while meeting complex consumer demands. It can be tedious to manage the essential day-to-day tasks of a business association. Moreover, it gets more daunting to handle them as your membership base continues to grow. And that's when the Association Management Software (AMS) comes in handy. The software includes a host of impressive features, from managing databases, accounting and payment systems, to messaging and emailing tools, etc., making it a great overall management software for SMEs.
If you want to track and seize all member data on a single screen, then Fonteva is your go-to tech buddy. It is easy to configure and promotes communication, distribution of documents and minutes, and much more. Coming at $145 per month, you won't regret this investment as it helps you efficiently manage all your associations in your company.
Not only will this software ease your communication with future suppliers and clients, but it will also make you scalable by strengthening business relationships and optimizing time and resources in the long run.

It helps out-do your competitors
Given how vital competitive analysis is for young companies, automating the process is a huge bonus. One thing smart businesses do is implement automated price comparison tools to understand the pricing strategies of competition and build new approaches to deliver exceptional value to customers.
Social Mention is a free media search tool specifically designed to improve link analysis.
This social media search and analysis platform provides detailed analytics gathered from the web, like frequency of mentions, reach rate, etc., in real-time. The software aggregates user-generated content from web pages online into a single pack of information. It's a social media monitoring tool that allows you to research and analyze public opinion of your brand in real-time.
If you're curious where your competitor is getting its traffic from, SimilarWeb gives you the data and insights to win big. Its cost varies by the scope of data you need access to (e.g., number of domains and categories), so each quote is customized as per business needs.
As the saying goes – content is king in the digital marketing space, so knowing the kind of content your competitor is coming up with is vital. Check out the best-performing articles of your competitors at BuzzSumo by entering your competitor's domain and learn their PPC keywords and SEO strategies at SpyFu – a PPC research tool. 
BuzzSumo is free with only ten searches. However, you can opt for a paid version with unlimited search points, costing you $99 per month. SpyFu, on the other hand, is a lot cheaper currently, with a limited-time offer of only $9.99 per month for its basic version.
Ryan C, a senior business intelligence analyst at Pure Canadian Gaming, Alberta, says that SpyFu is a "Great tool for competitive research on paid media spending".
These tools are also the fastest way to know what is trending and what's not. It's critical for the success of new businesses as you cannot afford your efforts to hit and miss. Also, this is far better than eating up valuable hours by manually peeking into your competitor's window and is a great way to incorporate business intelligence into your pricing strategy.
Don't knock on doors; just go digital
Quicker than yesterday and better than your previous product or service! Yes, that's how demanding the world is today. Above that, you've got competitors prepared to capitalize on your incompetence. If you haven't invested in a digital transformation initiative yet, you're missing out big time on a chance to thrust your business forward. Though it's an area where you'll have to put money into, you cannot afford to overlook it. 
Especially striving as a startup, the key is to achieve the highest possible levels of technological agility and strengthen employee that fosters an innovative thought process that will provide you with an advantage. 
When startups and mid-sized companies invest in digital transformation, they're signing up for a positive impact on their customers, employees, and their business as a whole! What do you think of these digital transformation tools? Let us know your thoughts on hello@aspiremagz.com.