The year is 2023 and the once highly-elusive kingdom of Saudi Arabia is now opening its doors to all; pilgrims, businesspeople and tourists alike. With increasing job roles for expats (expatriates), open property markets – including religious cities such as Mecca and Medina, and encouraging tourists to visit and absorb the nation's rich history and heritage, Saudi Arabia is emerging as a key global hub.
Amongst the many changes implemented under the guidance of King Salman bin Abdulaziz Al Saud, transforming Saudi Arabia into a desired destination for investments and business has been the focus for the past few years. It falls under Saudi Arabia's Vision 2030; a strategic framework implemented to reduce the nation's reliance on oil and diversify its economy. Amongst the various objects of Vision 2023, there is great emphasis on growing and expanding the nation's commercial deployment, along with increasing employment and multiple new career opportunities.
These changes have piqued global interest, as companies and other nations are looking to enter strategic alliances with Saudi Arabia. But what about the common man who wishes to set up a commercial venture in Saudi Arabia? What factors will implement their journey to the kingdom? Aziz Ali who runs a business setup company holds the answers.
Having worked in Saudi's commercial industry for many years, Aziz holds valuable experience when it comes to facilitating company formation services in the nation. Having observed and extensively followed the cultural and commercial changes, Aziz demystifies the prospects of investing in Saudi Arabia and setting up a venture in the oil-rich nation.
"Saudi Arabia is undergoing a wave of modernisation," he explains. "Before, Saudi Arabia did not promote tourism. Only pilgrims were allowed to enter the country. Visas were difficult to obtain – especially business visas. One needed to get an invitation from a Saudi company. Now, you can avail it online and get a multiple-entry visa also." While expats and foreigners may have encountered difficulties entering the Saudi Arabia previously, new policies and schemes are encouraging foreign attention to the nation. But it is a long journey ahead.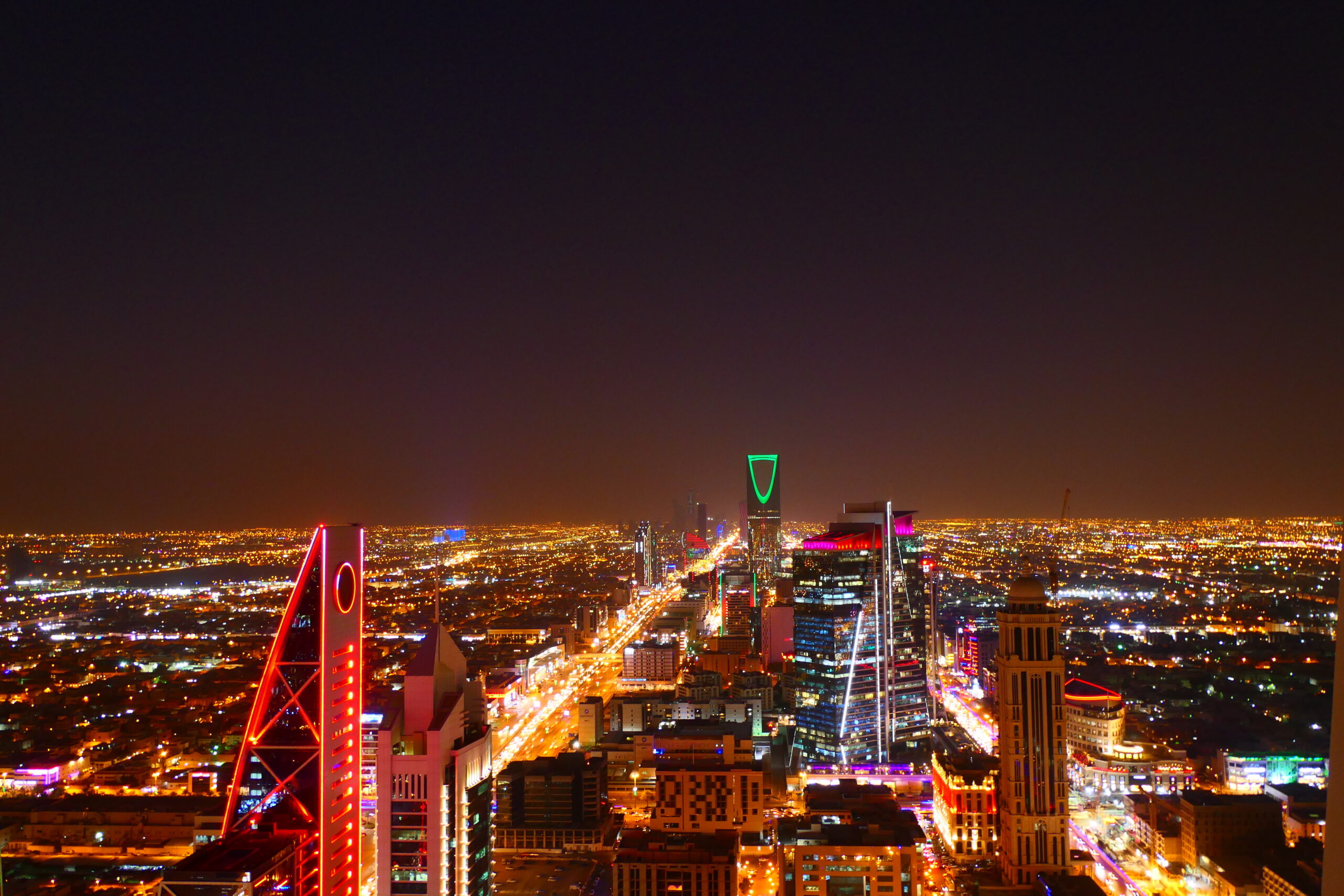 The Impact of Saudization
Saudization is not a concept that has emerged only in recent years. Rather, it is a policy that was introduced by the Ministry of Labour way back in 1985. Officially known as the Saudi Nationalisation Scheme or 'Nitaqat', Saudization mandated the recruitment of Saudi nationals in all companies to meet a certain quota. This policy was implemented to prioritise work opportunities for Saudi nationals while also bolstering equal opportunities for both men and women.
However, Saudization created certain difficulties for expats who worked in Saudi Arabia, resulting in high losses of the expat working population. In 2019, a report by Jadwa Investment stated that the number of expats who left the Saudi labour market in the past 2 years had reached a gargantuan figure of 1.6 million. Amongst the various sectors that reported a shortage of expat workers, the construction and trade sector suffered the highest losses.
"Because of Saudization, many expats left the country – there was little productivity in the sectors," Aziz spoke. "Now, companies are hiring both Saudi nationals and expats – however, priority has to be given to Saudis for both jobs and leadership roles."
Despite the prioritisation of Saudi nationals for job opportunities, the number of expats arriving and returning to Saudi has increased. The Middle East Monitor reported that while it lost an estimated 8.6% of its expat workers during the pandemic, the number bounced back up in 2022. So what changed?
Currently, Saudi Arabia is not turning away expats, but is extremely selective. Many programmes and job roles scout for extremely qualified applicants, who present the right documentation and achieve a good assessment. Only then are they invited to live and work in Saudi Arabia.
While change is afoot, Saudization and certain practices are here to stay. A prominent example being the license one obtains to set up a business in the nation – which is still in Arabic. There is certain protocol that needs to be followed by all – Saudi nationals and expats. It is interesting to witness how modernization of the region integrates with centuries-old culture, with the aim of achieving harmony between both.
The progressive liberalisation of the Saudi economy has made it significantly easier for both known companies and individual businesspeople to set up a venture in the nation. While companies like Microsoft, and Oracle have invested several billion dollars towards building cloud regions in Saudi Arabia, expats also have options to invest and kickstart their businesses. The liberalisation of the economy is tilting the scales of the expat-national ratio, which currently stands at approximately 70% locals and 30% expats.
There are two pathways that allow people to establish their businesses in Saudi – while one pathway requires a Saudi sponsor, the other pathway allows expats to completely own their company outright.
The first pathway not only required a Saudi sponsor but would also result in them taking ownership of the company – but their ownership role is usually a formality on paper. While the Saudi national owns the company and may also provide resources such as office space, they do not have any claims on the company's management – the expat becomes the manager of the license and retains authority. Aziz estimates an investment of AED 50,000 for this pathway and also spoke of how the processing period of a license spans 15-20 working days.
A major drawback of this pathway is the system of exit letters. This system dictates that expats will have to present an exit letter granted from their sponsor whenever they wish to travel in or out of Saudi.
The second pathway allows expats to retain sole ownership of their company without a Saudi sponsor. But it comes with a hefty price. Along with rigorous documentation verification and a processing time of 4-6 months, an estimated investment of AED 100,000 through the process. A looming risk of this pathway is that there is no guarantee of results, in spite of heavy investments and efforts by the expat.
Today, Saudi boasts of various emerging and profitable industries, including trade, technology, the culinary industry and local businesses. As Saudi continues to attract global attention and investments, these industries along with others are set to soar, despite the cost of setting up a venture in the Kingdom.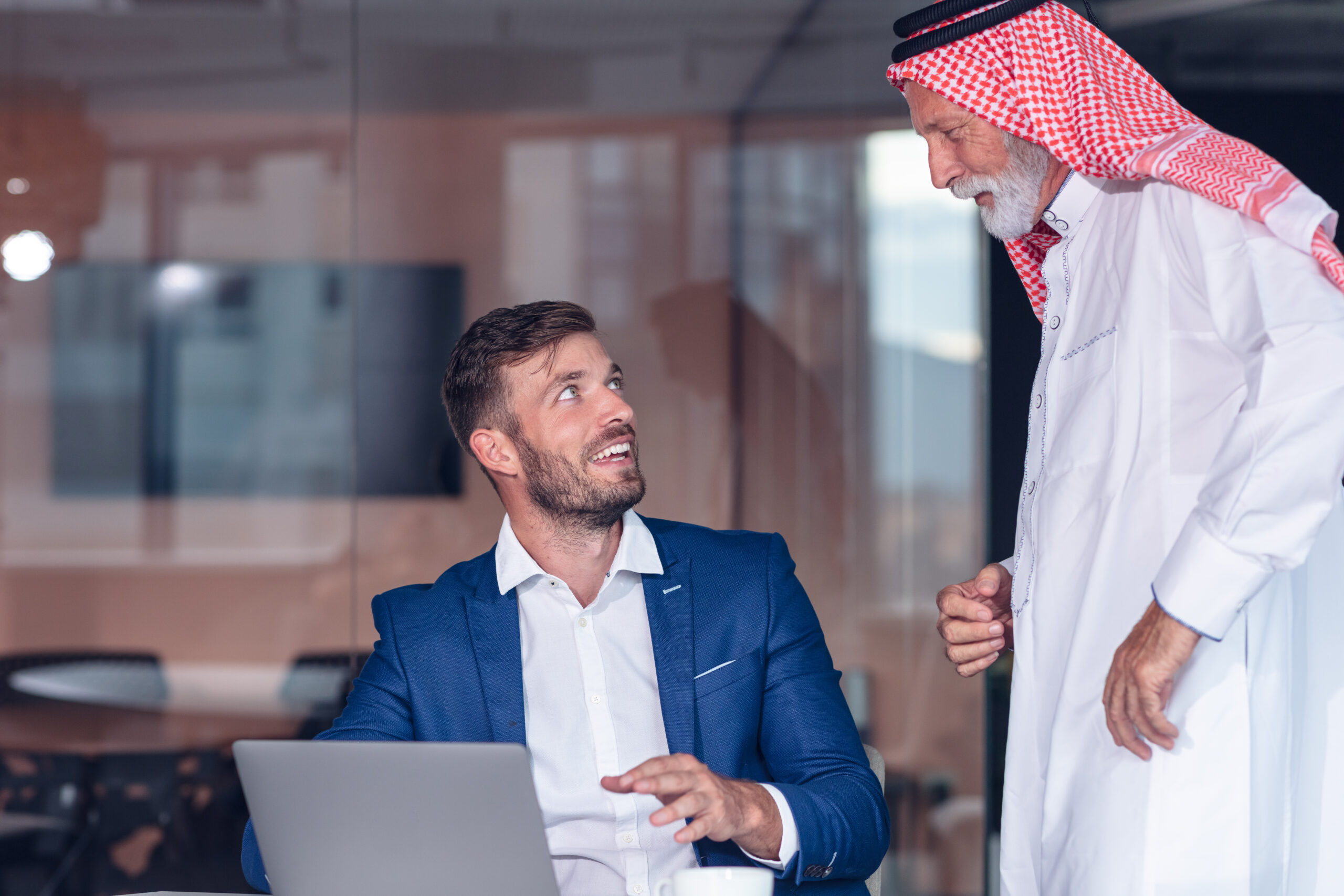 Major developments such as the Neom Smart City in Tabuk province, the inauguration of the capsule train and the opening of Islam's holy pilgrimage cities, Mecca and Medina to non-Muslims have set Saudi Arabia on a track to globalisation and further future advancements.
What began as policy changes in major cities such as Jeddah, has now spread across the nation. "Look at the changes," Aziz pointed out. "In cities like Riyadh, women can work and also drive. Saudi is striving to implement equalization."
In addition, obtaining visas for both tourists and businesspeople is no longer an expensive affair. With more affordable and long-term visas, people from different walks of life can consider a future in Saudi Arabia with a fair amount of ease.
The nation is also offering permanent residency in the form of green cards – which can be availed by expats and foreigners. Having a green card will provide increased access to facilitates to holders, as they will be allowed to sponsor family members, employees and domestic helpers in Saudi Arabia. Alongside, they may purchase properties across certain regions, work in private organizations and travel to and from Saudi Arabia without an exit and re-entry visa.
As Saudi Arabia aims to reduce its dependency on oil exports, an array of sectors across the nation are also steadily rising in profitability and career opportunities. Health, housing, public investment funds and the private sectors are among the sectors that are receiving higher exposure. The establishment of Special Economic Zones, or free zones, has also created incentives for business and economic activities.
Aziz speaks of a meeting he attended, held by the Australian Business Council – the subject of discussion was how to set up a business in Saudi Arabia, with many attendees in place.
"There are many foreigners willing to invest and come to Saudi Arabia," he said. "It feels good to see so many entrepreneurs setting up a venture and expanding business in Saudi Arabia."
The vast Arabian Peninsula is a modern day dream for many. Safe, cosmopolitan, tax-friendly, infrastructural sound… Saudi Arabia is poised to enter this arena of globalized opportunity, with a new thinking, a new approach and a renewed sense of place in a world of opportunity.