Who could have imagined that when we started writing 'What's on your mind?' on Facebook walls, or put pictures of a pretty sunset on the beach on Instagram, that it would lead us here. Your parents may have scolded you for spending too much time on social media, but the platforms have turned into legitimate workplaces and veritable sources of income for the hottest new trend conflating entertainment with advertising – influencer marketing.
As we all know them to be, an influencer is a social media personality who establishes a niche in their skill area or domain – fashion, beauty, décor, dance, acting, comedy, the list is endless – on the basis of which they amass followers. While the origins are ambiguous, influencers have risen to online celebrityhood – with all the same perks that movie stars or music artists enjoy – creative expression, fans, humongous reach, and brand deals.
Influencers distinguish themselves from typical celebs in three significant ways – authenticity, relatability, and accessibility. Several influencers do not look like traditional celebs. The thin, attractive archetype is cast out to make room for faces and bodies that look like ours. Barring a few disingenuous voices, most influencers show life in all its imperfections – messy homes, disabilities and their limitations, eating disorders, heartbreak – revealing their failures as much as their successes and establishing an influencer as a trustworthy person, closer to us than the shining, faraway star of a celebrity.
Influencers also don't care about taboos – topics like self-care, mental health, personal hygiene (like sanitary pads and tampons), makeup for all sexes, do not feature on the no-no list for them.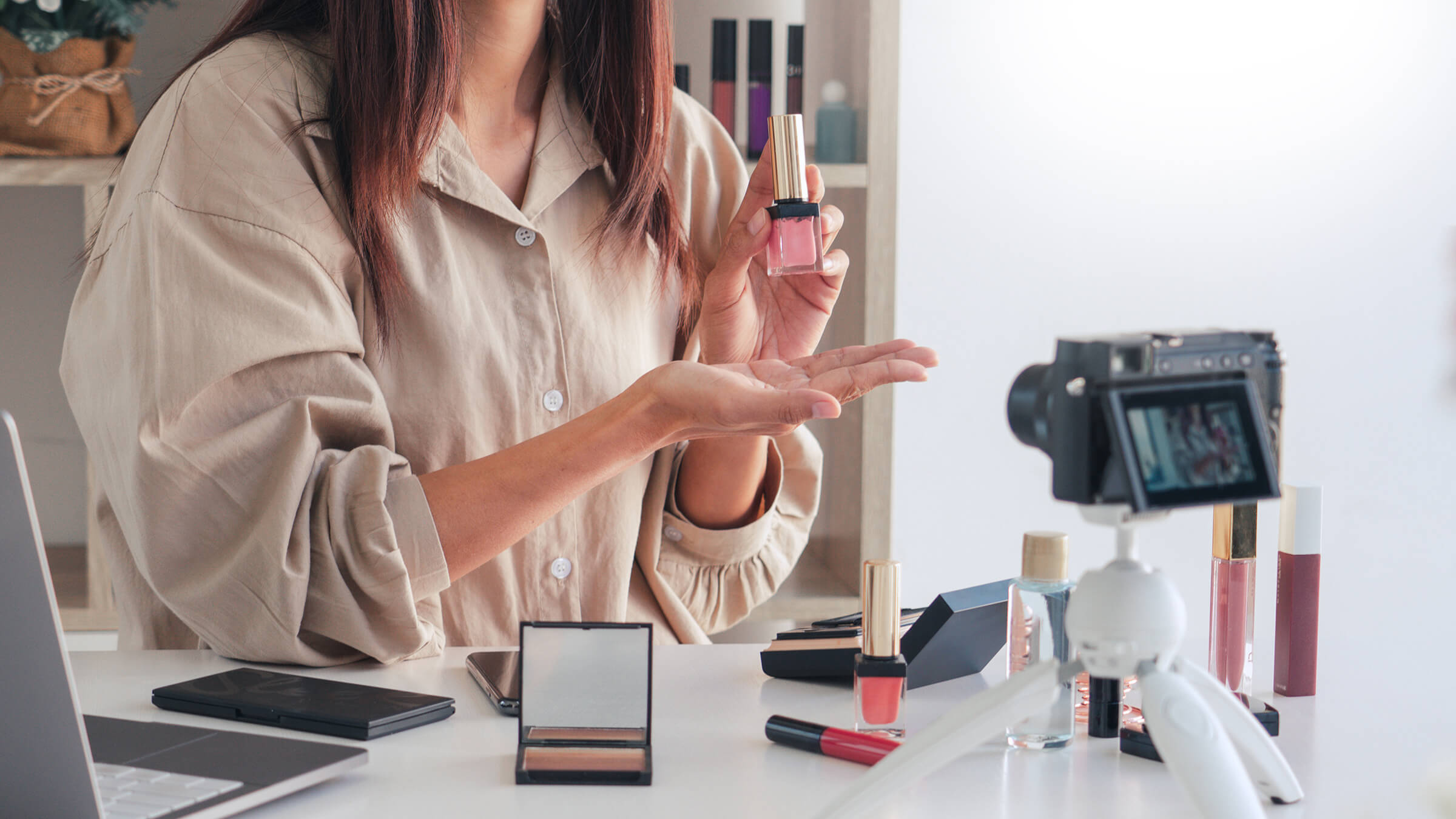 Their nature of endorsement varies completely from what was served on TV or radio in a bygone era. Instead of a monotone, upbeat drivel about the brand being the best thing since sliced bread, influencers play on their strengths – creative freedom, self-scripted material, relatable jokes, and even the internet's lack of censorship. Influencers do not have the liberty of shying away from tactics that typical celebrities won't be caught dead doing – trying the product on, providing details 'how to' videos or DIY hacks with the product, or affiliating with multiple brands.
Given their age group, influencers rely heavily on relatability. As per Statista, 31 percent of influencers creating sponsored posts on Instagram were between the ages of 18 and 24, and over 50 percent between 25 and 34. Less than 1 percent is over 50 years old. Since their audience throng in millions on social media, where the feedback is immediate and unfiltered, their attempts at marketing can be unobtrusive and yet, persistent and continuous.
Mae Karwowski from Influencer Marketing agency 'Obviously' nails it when he explains, "During the pandemic, many brands were left struggling to get enough of the visual assets they needed from their traditional creative agency partners. Enter the influencer, who was able to fill the gap with professional, engaging, and beautiful content that could be used across a marketing mix at a fraction of the price. As a result, we've seen a marked uptick in brands hiring influencers to create content, and we expect this to grow."
Instead of putting all their eggs in one basket, brands employ multiple influencers each time they want to market a new product. A single influencer has a small but sizable reach, with whom they are involved on a very personal level, which brands leverage. Since influencers are adept at creating their own content, complete with storyline, editing, styling, transitions, etc., brands experience a reduced pressure on themselves or their teams to provide these resources. This especially works for smaller brands that cannot afford celebrities, run huge print advertisements or have massive advertising budgets.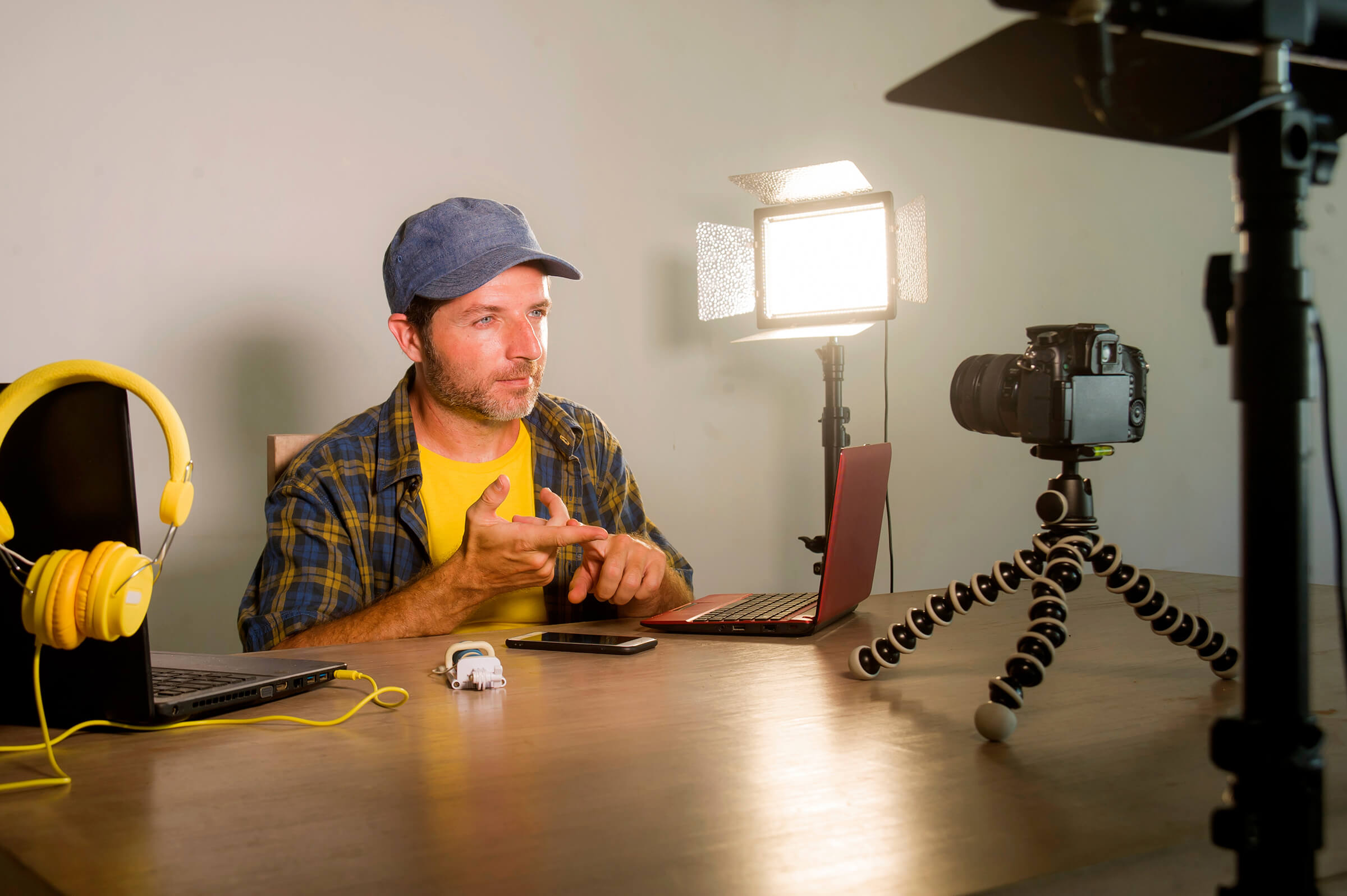 Brands use influencer marketing to increase brand awareness, which in turn bumps up sales. However, a thorough understanding of your pain points and strategies to adopt is crucial. The following questions help in this exploration:
Do you want to expand your customer base to a younger demographic?

Do you want to touch upon a new user group with your new launch?

Do you want to go beyond fleeting trends to highlight your brand values?
Domains or platforms play an equally important role for an effective strategy. For instance, Instagram and YouTube are a haven for fashion and beauty content, while the video game industry dominates on Twitch.
Traditional advertising is rapidly being made obsolete. With newspapers fazing out, and all modes of news and entertainment going digital, the old formats of print and video ads simply don't work anymore. When was the last time you sat through an ad without looking for the 'Skip Ad' button?
Ads go where the customers are, and today, that platform is social media, especially prominent ones like Twitter, Instagram, and LinkedIn. Since influencers dominate the space, it is only natural that brands start betting on these creators to sell the products to their niche clientele, where both parties benefit.
In a sense, this works out swimmingly for brands – instead of long term associations, they can associate with multiple influencers on a strictly product-based schedule or simply for a certain number of posts, videos, or blog articles. Thus, established brands such as Dior, ABSOLUT, Pepsi, Dunkin' Donuts and newly launched ones such as Mama Earth, Nykaa and others freely use influencers to advance brand awareness and sales.
Other aspects are an icing on the cake – short ads for dwindling attention spans, low production costs, no creatives or experts needed apart from the influencer, and no location hassles.

The influencer's perspective
For most influencers, the buck does not stop at social media. They aren't just about giving makeup tips or tech ideas or styling a sweater five ways. Eventually, they aspire to a more everlasting recognition, raise money for self-started business, or move to singing or acting careers.
In the Indian space, for instance, many influencers like Kusha Kapila or Ankush Bahuguna have embarked on successful careers outside of social media. In this journey, apart from amassing followers and establishing a close relationship with them, marketing products and endorsements is a primary chunk of how influencers earn money online. Hence, good and lasting brand endorsements are essential to their survival. Most influencers burst into fame because of their specific expertise in one particular domain. That credibility is, in fact, singularly built through their connection with their fans.
Pooja Gosalia (@thepoojasblog on Instagram), a passionate early childhood educator and influencer explains why they have been able to strike a chord. "Brands reach out for collaboration with a brief containing some basic guidelines and description of their product. The most important part of the brief is endorse honestly, only if you have enjoyed it. This is what keeps it authentic."
However, these talented creators have their concerns. As TV presenter, emcee and influencer Priya Jethani (@priyajethani on Instagram) explains, "The brands that hire us expect an immediate conversion of sale, forgetting that influencer marketing is a tool similar to traditional forms of advertising where the primary goal should be to make consumers aware of the product or service and the brand. Sales will follow but they're not necessarily immediate, especially when the product is expensive. Brands need to set their expectations accordingly."

The greatest thing about why influencer marketing has hit the nail on the head is – the ads don't feel like ads anymore. Instead, they sound like a glowing product or service recommendation from someone whose life runs the same trajectory as yours, from the same age bracket, bingeing 'Bridgerton' and with acne problems, or looking for brands with affordable yet in-vogue clothing. This 'relatability' factor, which was altogether absent when a star or celebrity-endorsed the product, is rectified with influencer marketing. Endorsements from influencers feel 'tried and tested', which contributes hugely to customers deciding to give it a shot.
"The customers are also able to reach out to us and ask questions about the product or service and get their answers which seem more genuine than a company personnel that may seem to oversell," says Priya Jethani. Both Pooja and Priya are also of the opinion that maintaining trust is THE most important requirement to connect with their audience. And this is very easy to do so if they are genuine and credible with the information they give out and the products they endorse.
Studies show that 75% of YouTube's viewers are drawn to the bevy of genuine, reliable, and relatable people on the platform. Seventy percent of adolescent subscribers are more likely to connect with influencers than traditional celebrities. And 60 percent of users confirm that they prefer the reviews of their favorite YouTubers to mainstream TV and movie stars.
One con that has potential repercussions is that the products have to be highly customer-centric, people-centric, or even 'fun', instead of utilitarian commodities. New age strategies typically favor new-age brands and concepts, such as crypto trading apps, sustainable or high-end 'viral' makeup products, diet snacks or trendy meal plans, dating apps, clothing, footwear, and other accessory brands.
The nature of ads and the products they advertise are married to each other. Old-timey vintage print ads could not advertise an iPhone effectively, and new-age influencers can't exactly sell life insurance with their excitable and pithy style. As we evolve into a world of convenience, with luxury being thrust upon us whether we like it or not, the kind of products and services that will come around make influencers more and more valuable.
The bottom line – the scale of the world has increased, but we're simultaneously getting smaller, more concise, more personal, and more individualistic. Smaller, self-funded businesses are taking center stage, looking to break even but leave an impact with innovative products and brand strategies. Influencers, already providing intriguing returns and engagement, will take over as the vehicles of experimentation with a brand-new kind of brand marketing, and we are here for it.