Previously an obscure profession, Life-Coaching has experienced significant growth in recent years and is now accepted as an established, respected occupation. If you search up the hashtag #lifecoach on Instagram, you'll be surprised to find over 13.2 million posts, which only indicates the growing trend and people warming up to the idea of life coaching.
Be it former president Bill Clinton or even artists like Leonardo DiCaprio, Oprah Winfrey, and sportswoman Serena Williams, these celebrities have been pushing the idea forward after personally experiencing its impact.
As people's lives become increasingly complex, they often need a little help to find and stay on the right path. Now more than ever, people aren't leaving their lives to fate; they are making their own decisions about how they want their lives to be.
Prashant Welling, a life coach, based in the UAE, affirms, "Life coaches can help you name your fears, take action, and learn how to use them as a force for success. A coach transforms the way you think and shifts your perspective, helps you clarify your goals, identify the obstacles holding you back, and develop strategies for overcoming each obstacle."
As opposed to therapy which works to keep your mental and emotional health in check and resolve past traumas, life coaching is more oriented towards the future as coaches refine your targets and objectives through a purposeful strategy. The aim is always the client's agenda. The sessions help the client 'get out of their own way' and create new paths to lead a successful and contented life.
A CEO (prefers to stay anonymous) who has been a coachee for over eight years says, "I did all that I could for myself with the knowledge and experience I had. There was only so far I could go and no further. This was because of two things – either I lacked the resources (internal or external), or I had the resources (internal or external) and was oblivious of it or did not know how to make the best use of what I had. Thankfully I was receptive to the idea of receiving help to change my reality. And this is one decision I do not regret."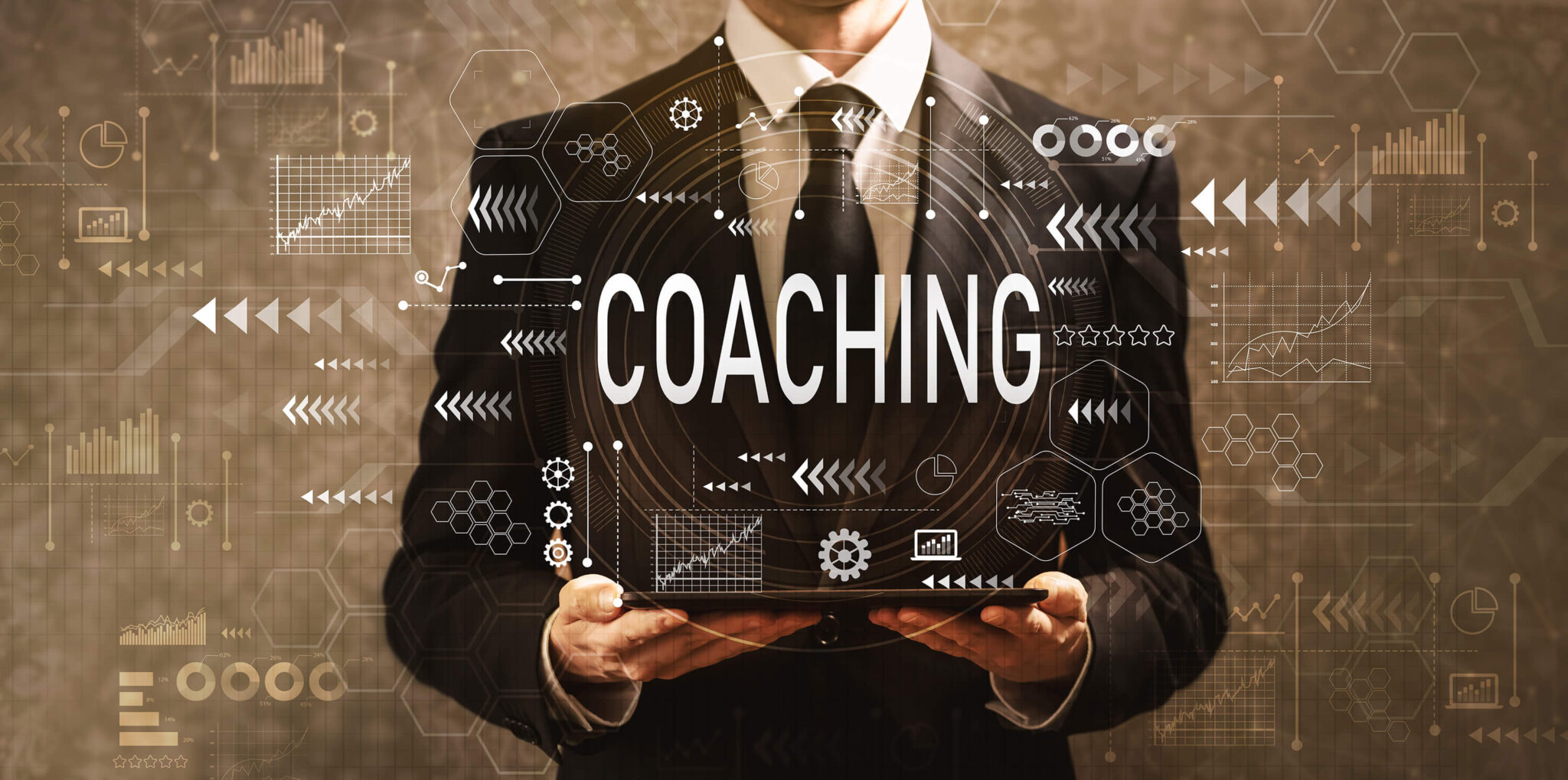 Welcome to the coaching room
Following the social revolution sparked by the 2020 coronavirus pandemic, the number of people seeking life coaching has skyrocketed worldwide. Coaches in the UAE say there has been more demand in the past four months than ever.
Naheed Khan, another life coach, says that social media has boosted awareness of life coaching. "Self-image, self-esteem, relationships, money, and career are a few aspects that have become very important to people," she says, pleased that there is a growing tribe showing a keen interest in investing in their self-development.
According to a new study published on work-life balance by a leading cloud-tech company, Kisi, Dubai is ranked as one of the most overworked cities globally. This isn't surprising, as challenges have increased tremendously with hybrid work schedules. In addition, substantial technology enhancements have triggered job losses all over the world and have plunged people into different, sometimes unmanageable professional and personal challenges.
In the last ten years or so, companies have seen how life coaches directly help boost their bottom line. Generally, a productive team leads to higher profit margins, so more businesses are hiring coaches in order to invigorate their workforce. However, it's not just big companies that benefit from the existence of life coaches. Whether it's an overworked Fortune 500 CEO or a wide-eyed young professional who needs help, a life coach will always be on hand to assist as best they can.
"Everyone needs a life coach because there is power in someone else, especially a professional, reflecting on what you say and seeking to open up your mind, identify your blind spots, encourage discovery, and support you in creating action," says Prashant.
Many factors influence people's choice of a life coach, be it the coach's experience and credentials or a recommendation from family or acquaintances. Each coach has something different and unique to offer, even if they are coaching on the same subject. Speak to a couple of coaches to gauge your comfort level, as this is crucial to the outcomes. Some coaches tend to be warmer and more supportive, while others can be more confronting and really challenge you. Knowing that their style aligns with your needs will help you find the right life coach for you. As you evolve, you may feel the need for help in different areas of life and different coaches to assist you with it.
Ultimately, it's what you want to achieve personally through the coach which should be the driving force of your coaching journey. Life coaching ultimately depends on the coachee and how much work they will put into re-engineering their lives.
Our CEO in question validates the all-importance of it when he tells us, "All areas of my life have improved – be it relationships, health, or finances. I am happier, less stressed, and with more clarity and focus. Life has become a never-ending adventure with so much to explore at every step of the way.
This does not mean that there are no challenges. In fact, there are bigger challenges with bigger aspirations. However, I am better equipped to deal with it and hence can dare to dream even bigger because I know there is a solution to everything."
So, no matter how complex, there will be a life coach waiting for you. Be open to being a life-long coachee, and the right coach will show up to increase your human potential, personal and professional growth.