Food holds great power. We've doubtlessly been through some culinary milestones, be it the first instances of restaurants unearthed in the ruins of Pompeii to the trend of dining out with friends and family that began in the 1950s, that laid the grounds for the Food and Beverage industry as we see it today.
At the time, people chucked the expected comfort of home food for the restaurant experience. All these years later, utilitarian dining, convenience, and quality food have made a comeback, with food delivery apps banishing your hunger and bringing food to your doorstep.
Remember when Dominos captured public attention with their home-delivered pizzas, complete with the '30 minutes or free' strategy? Now, with food aggregator apps such as Zomato, UberEats, Deliveroo and more, restaurants have a common platform where they can vie for the attention of a hungry customer.
These apps have become ubiquitous for offering the pick of restaurants, as well as providing the peripheral mechanism of a delivery system, centralized payment system, customer service, coupons, and a smash of cuisine options. In 2021, food delivery apps earned nearly $28 billion in revenue. This is a steep increase from the $8.7 billion it acquired in 2015, which is a strong indication of where the industry is further headed.
Spoiler alert: it's upwards.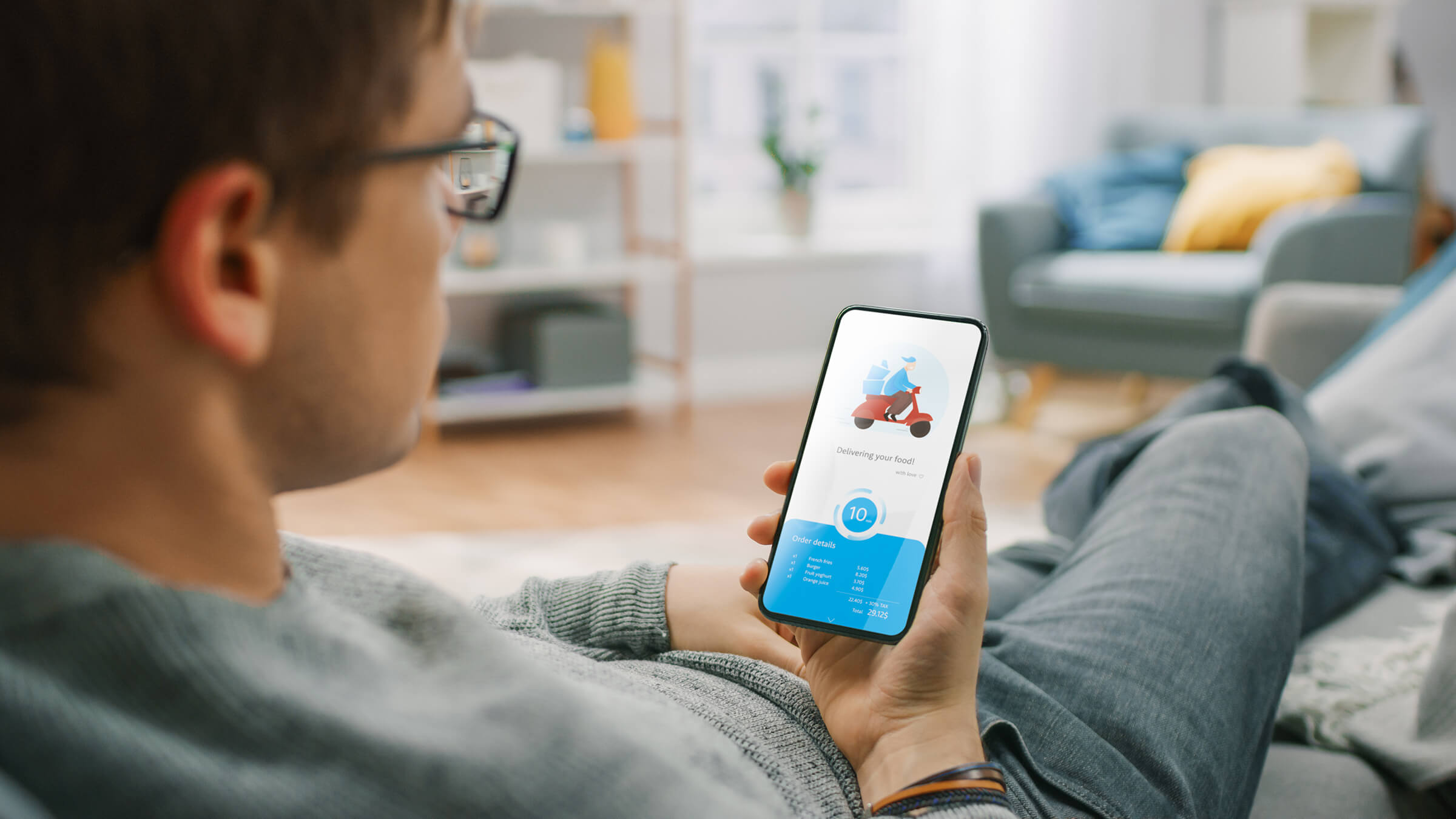 Food delivery apps, joining its siblings' apps of online retail aggregator apps, dating apps, home fitness apps, and other such services, are a cultural moment, a move towards indoor convenience. This makes particular sense in large and sprawling cities still suffering the brunt of the pandemic in numerous ways, which exacerbated issues of fuel prices, traffic, availability of quality services, etc., signaling the death knell for going out.
Today, food delivery apps have done a thorough sweep and have all the aces up their sleeve to keep us going back for more. The one-stop approach is a game-changer, eliminating the need for separate apps for restaurants. Most food aggregator apps also revealed their vetting system to certify restaurants for their quality, hygiene, and freshness of produce, further assuring customers that only the best and safest was reaching them.
But the real masterstroke that has worked for these apps is providing active, responsive, and effective customer service, ready to take your grievances of burnt food, delayed deliveries, broken packaging, or just a bad experience and turn your frown upside down. Most apps have also ingeniously switched to interactive chatbots that are highly accurate, with the human executives taking over only for more challenging queries. This has led to a seamless experience due to diminished wait times and reduced costs on the app's end as they use fewer human hours than expected.
Of course, it goes without saying that dining out has always been expensive, and that doesn't change when the meal arrives home. Therefore, it is no surprise that Zomato and UberEats seem inundated with endless coupons, offering discounts for trying new outlets or ordering above a certain price. Through a mix of commissions paid by restaurants to be promoted and delivery charges and the sheer volume of orders that offers a guarantee, the apps still remain comfortably in the green with this technique.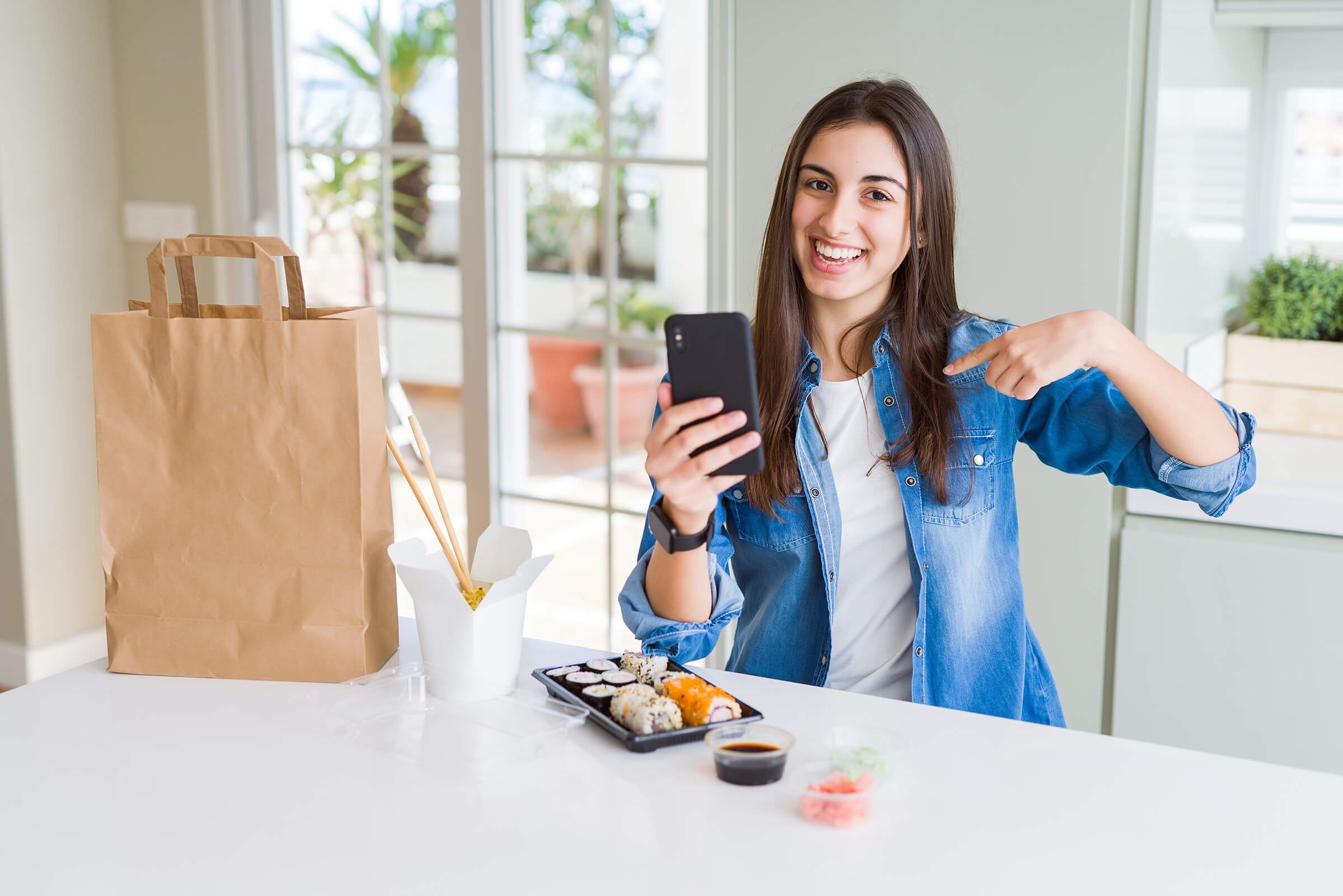 Food delivery apps are not browsing apps like Instagram; their success lies in ensuring that you place an order each time you open it, essentially converting an idle scroll to a purchase. However, with the stiff competition, price undercutting, and the pressure of delivering a good product when the app only controls the service, the business is fraught with treacherous processes and challenges.
Keeping customer loyalty is a challenge. Thus, good service should be consistent, and innovation must reign supreme to always stay ahead of the competition. Variety is key to this because customers appreciate having options.
Smaller apps face stiff competition and may be dethroned when industry giants step in or try to make cross-industry moves into a new domain, such as Uber did with UberEats after their ride-sharing portal. The familiarity of the brand makes people trust them over an unknown startup. To stand apart, you have to step up your marketing game, offer unmatched service, and use social media to convey information with spark and entertainment as much as you can.
Recall your own experience with these apps – how quickly have you lost patience with one that is constantly glitching, has a frozen screen, or does not show you the price and payment options when you need them? A poor user interface, unplanned navigation, and a confusing tableau can have customers exiting in drones.
Of course, all this discussion is moot without the most integral element to these apps – timely, unobtrusive deliveries. If a customer has to intervene to repeatedly check on where their food is, then you've already lost. A superior algorithm and a competent tech team are critical because delivery times are predicated on order allotment to the driving partners zooming across the city, and poor allocation can have you lose precious minutes that frustrate customers.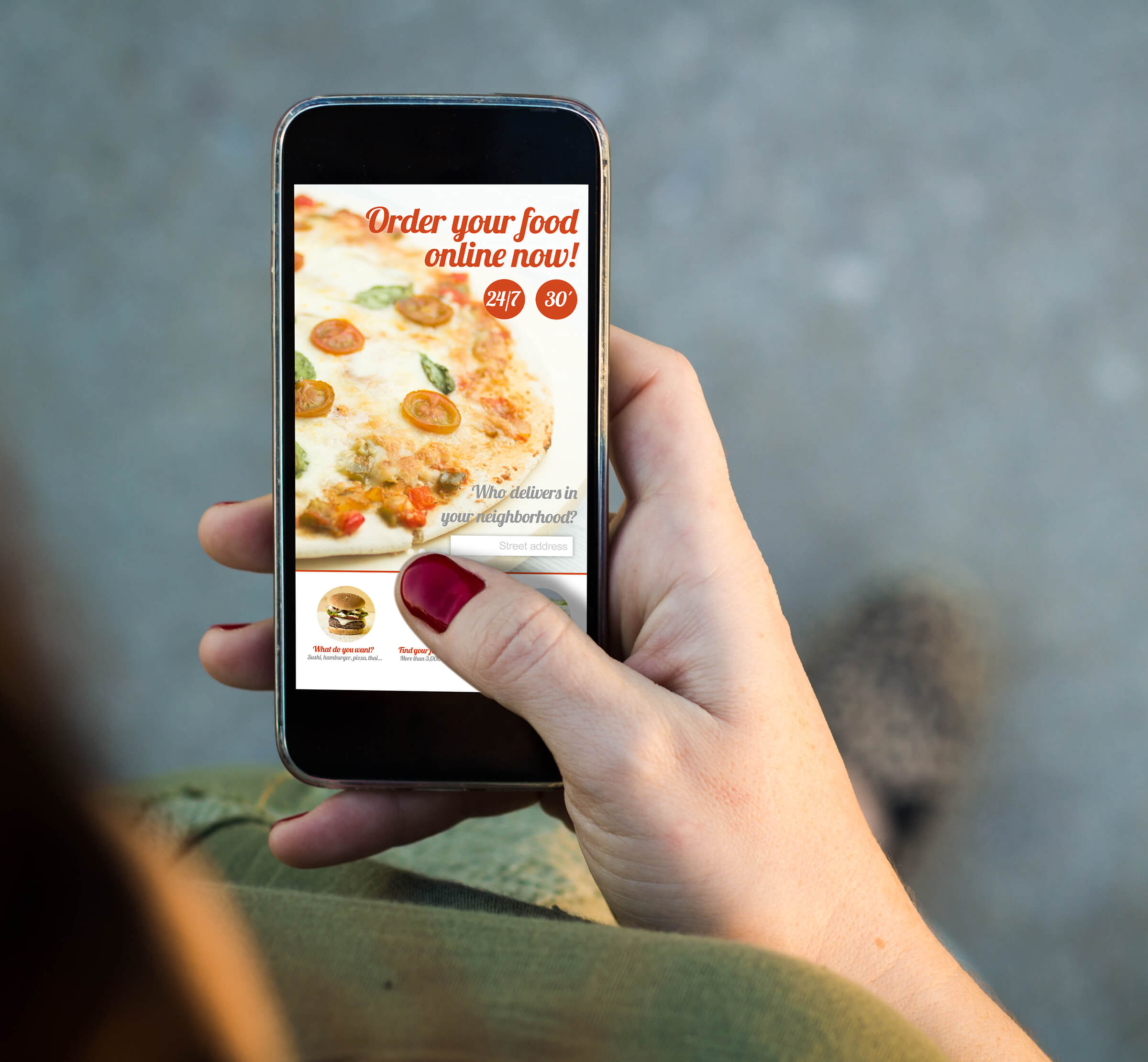 Food aggregator apps have taken some edge off the risk of being in the food business. Restaurants are famously known as the 'riskiest businesses of all time' and not without reason – nearly 60% of restaurants fail within their first year, and 80% fail within the first five years.
But with food aggregator apps, a lot of the bells and whistles that come with being a fine-dining restaurant get stripped away – no plating, no wait staff, no need for decor, ambiance, or parking service. The only thing that matters is how good your food tastes, even after 30 minutes of coming out of a plastic box. Thus, ever since the delivery app boom, cloud kitchens and other such kitchen-only establishments are seeing their heyday.
Dubai firm 'Kitopi' has reached a valuation of $1 billion by smartly investing in cloud kitchens like Taqado, 800 Pizza, Under 500, and Pizarro. 'The Restaurant Times' by Posist suggested that the global Cloud Kitchen Market size is estimated to reach USD 71.4 Billion by 2027, which gives us an idea of the popularity of this format.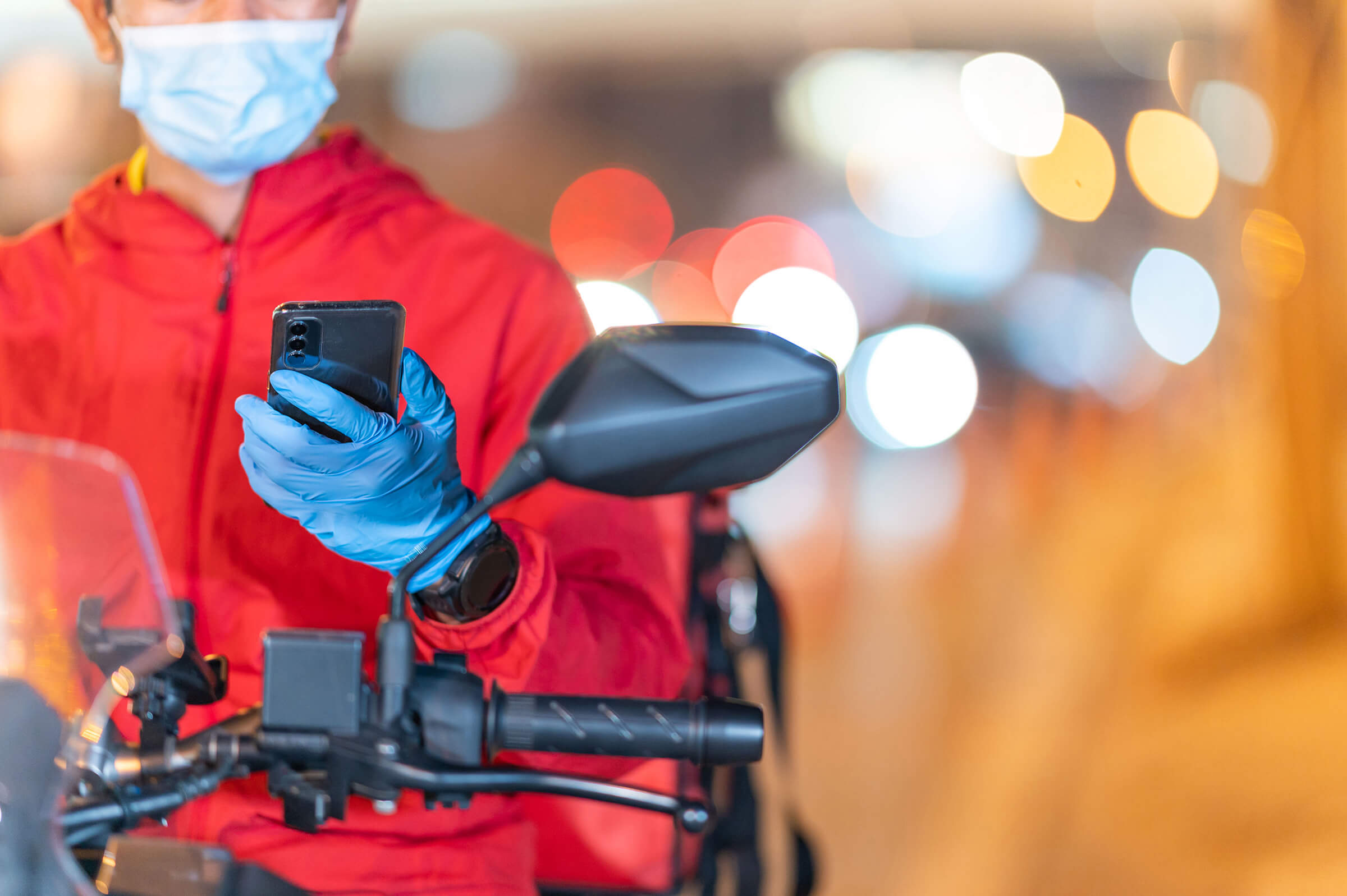 Food is an innate need, but cooking feels like a chore. This clash is what makes food delivery apps so indisposable, especially in urban areas. With a rampant population of singles, bachelors, nomads, nuclear families, and double-income households, food delivery is a viable option, especially when it holds at affordable rates and offers stellar service.
Now, with these apps branching into other deliveries like groceries and even odd errands courtesy of their vast and established delivery networks, these food delivery apps will only become more pervasive, permeating different age and income groups with their amenities.
As with most thriving businesses, the other aspect plays on human psychology, the chinks in the armor of human existence. In the era when our grandmothers helmed the kitchen, there was nary an alternative to home-cooked food. Even today, our nostalgia for our past is rooted irrevocably in the fragrance from the kitchen and what our mother packed in our lunch box for school.
Women's labor was also exploited to provide sustenance to the rest of the household. Now, with more and more women entering the workforce and having thriving careers post marriage and motherhood, any release from the shackles of domestic responsibilities is a reprieve. In some ways, our shifting family structures, work demands, and our need to lead a life of purpose, pleasure, and accomplishment mean that everyday tasks take a backseat, or get outsourced, which is where food delivery apps step in.
Additionally, in a convenience-addled culture, where our entertainment is on-demand, the internet connects in less than a second, dating apps promise to find you a partner in minutes, you can buy clothes or even file paperwork online, and food delivery apps are part of how we live now, with the expectation of being serviced at our beck and call. While some of it is a necessity, the abundance of amenities has perhaps exacerbated our procrastination and increased our reliance on external services.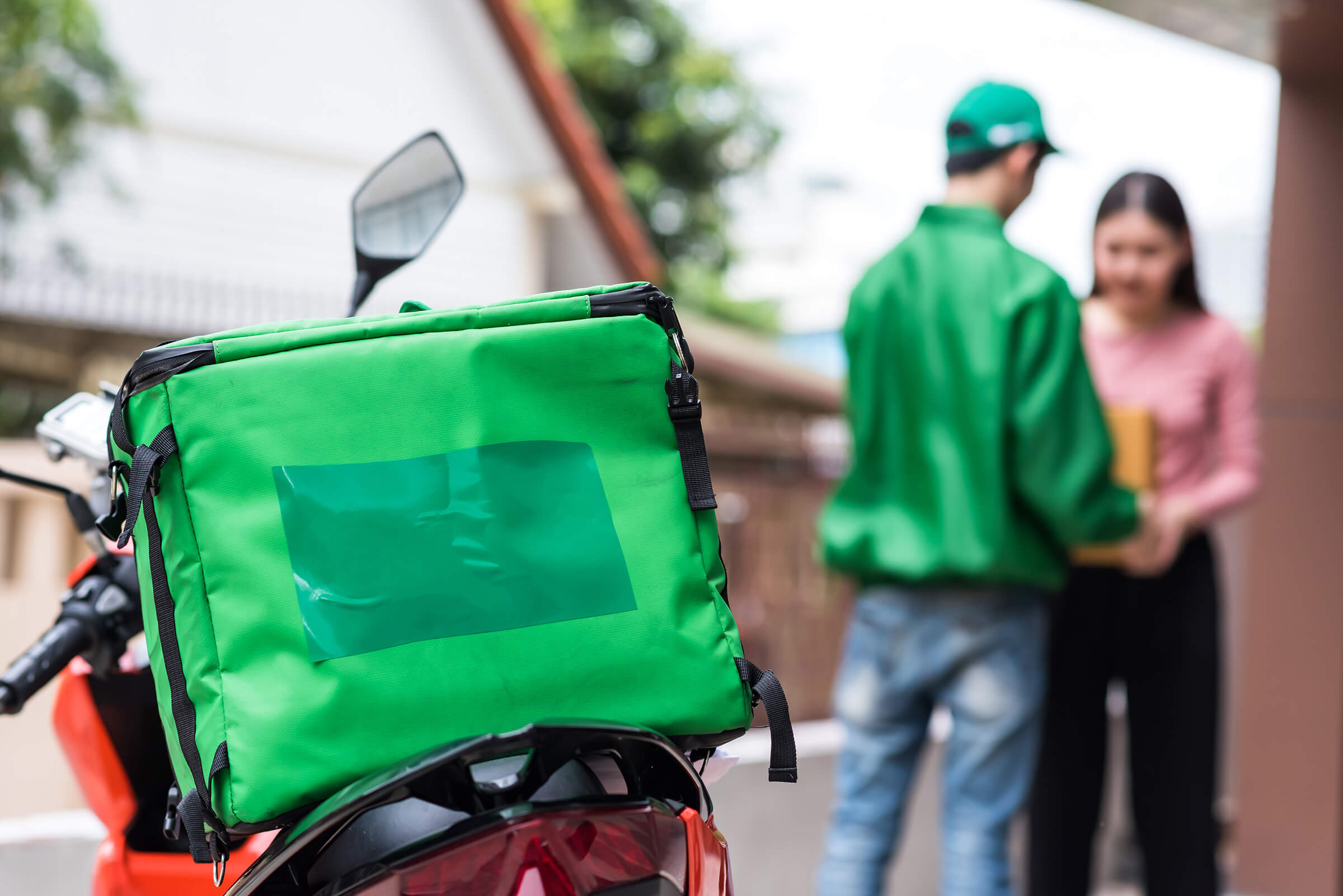 An aspect least discussed, and perhaps the most important cog in the machine, is the labor of the delivery men, ferrying your food from source to your home or your office, out in the heat and rain so that you can enjoy that bowl of soup in peace and quiet.
As per a statistic from Zippia, over 1,305,155 Delivery Drivers are currently employed in the United States. Of this frankly overwhelming number, the ratio stands at 5:1 of men to women. This number is even more disheartening in India, where some estimates say that of 100% of delivery personnel, only 0.5% are women.
This marginalized workforce gets the short end of the stick from management, as well as restaurant establishments and even dissatisfied customers. Social media has been instrumental in revealing what they go through, from highlighting insensitive signboards that forbid them from using elevators at some restaurants and apartments to revealing the measly compensation they earn for the deliveries. The gamification of the system, tying their productivity not only to their earnings but to their accomplishment, as though they were characters in a DoorDash-esque game, may also impact them psychologically, and these aspects need redressal, or else the system is threatened to go haywire.
Despite the kinks that need to be worked out, food aggregator apps are an addition in a row of convenience apps designed to make life easier, save time and provide value. Only time will tell if we will grow to over-rely on these services or manage to walk the tightrope between comfort and self-reliance.