Kashkan, the latest culinary venture by the renowned Indian celebrity chef Ranveer Brar in the vibrant city of Dubai, showcases the rich tapestry of Indian cuisine. It is a place where the flavours of India, spanning from the northern realms of Kashmir to the southernmost tip of Kanyakumari, converge to create a diverse and captivating culinary journey.
Chef Brar is a luminary in the world of Indian gastronomy, wearing multiple hats as a celebrity chef, restaurateur, food columnist, author, and a judge on the popular cooking reality show, MasterChef India, a role he has expertly performed since season 4. His contribution to the culinary world extends to the written word with acclaimed cookbooks like "The Great Indian Rasoi" and "The Spice Trail."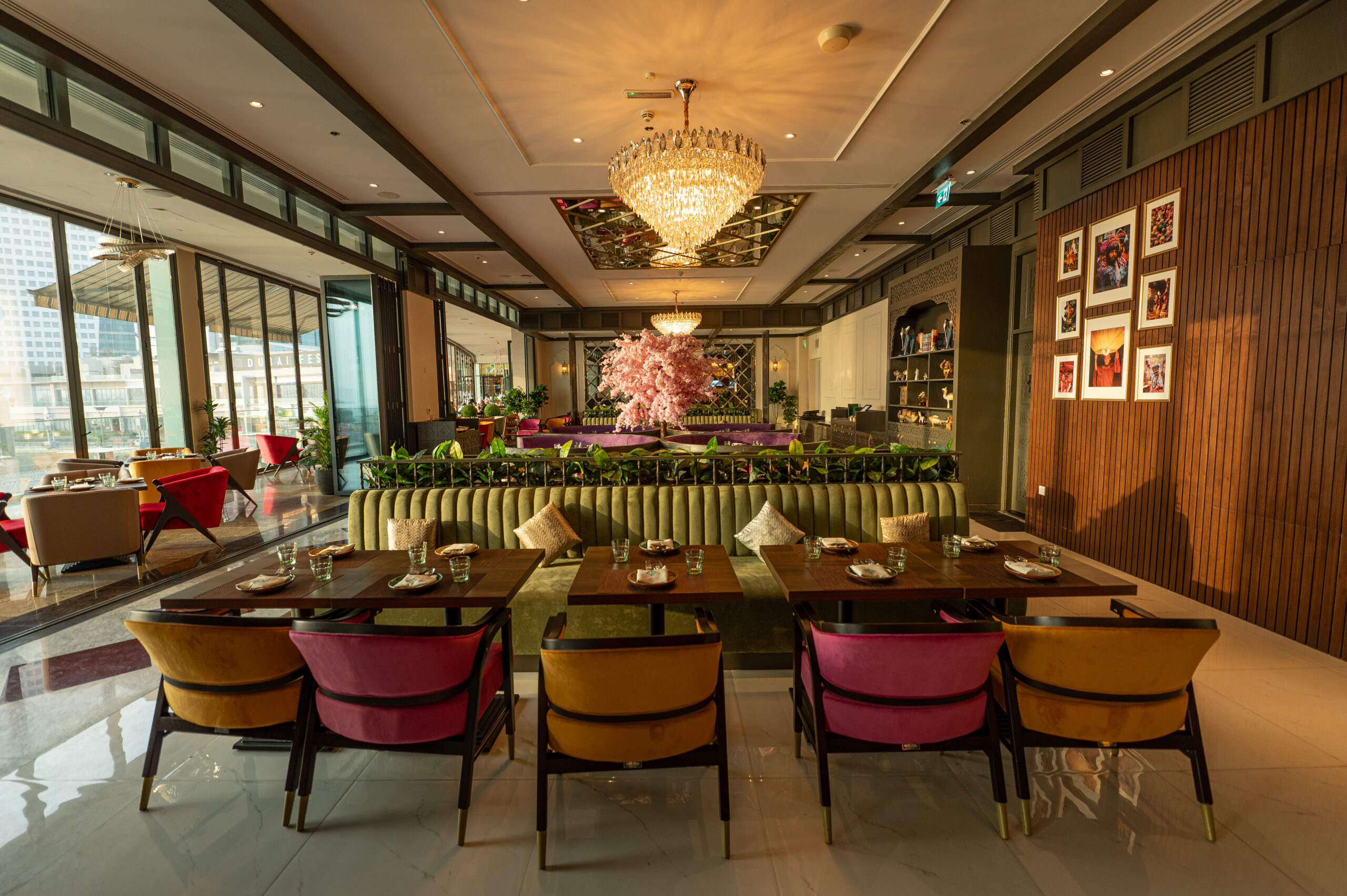 A respected figure in the Indian culinary world, he is known for his innovative take on traditional dishes, his commitment to using fresh ingredients, and his passion to share the unique flavours and the cultural heritage of Indian cuisine with a global audience.
Brar has spent two months perfecting his menu, aiming to preserve the authenticity of dishes without experimentation. The outcome is a meticulously crafted offering that tantalizes the taste buds while staying true to its Indian roots.
The ambiance at Kashkan is a harmonious blend of elegance and sophistication. Traditional Indian motifs and decor grace the restaurant, enveloping diners in a warm and inviting aura that complements the dining experience. The staff at Kashkan are more than just attendants; they are culinary guides who can help you choose the perfect dishes to match up your most exciting dining expectations.



Kashkan is unequivocally a destination of choice for those who seek a genuine and immersive Indian dining experience. The cuisine, bearing the hallmark of Chef Ranveer Brar's culinary expertise, is a treat for the palate, underlined by great hospitality and service. The restaurant's inviting ambiance adds to the overall charm and makes for the perfect blend of good taste in all its forms. Kashkan invites guests to embark on a culinary voyage that celebrates the diversity and vibrancy of Indian gastronomy, ensuring each visit is a memorable and flavourful journey through India's culinary heritage.
At Festival City Mall, Dubai