The Arabic evocation, which means 'praise be to God', punctuates most everything that Rafih talks about. But it sneaks in more frequently when he tells you about the many highs that he has scaled in his business in the past 16 years since he started Filli Café, Dubai's favourite chain of tea shops. For Rafih, the unremitting gratitude towards divine benevolence is one way to stay rooted and real, now that his heady success is so widely discussed in the glitzy power corridors of Emirates as well as the serene countryside of his ancestral village in Kasarkode in Kerala.
At 38, he has been ranked among the top 100 Indian business leaders in the Arab world by Forbes Middle East, his business trajectory laid bare for deconstruction in a Harvard case study. With a massive chain of outlets spanning the UAE, India, and the UK, Rafih's upward graph has seen no spells of slack yet (last year, Filli Cafe served nearly 10 million cups of tea). Though he has embraced success like a second skin by now and enjoys all the plush status symbols that comes with it, there is that odd moment every now and then when he still finds it hard to reconcile with life's newfound glory. "I am amazed when youngsters walk up to me on the streets of Dubai and request for a selfie, or when I am called to offer a guest lecture in a management college in Mumbai. Somehow, this fame makes me want to be humbler," he tells us.
The humility that Rafih holds on to so tenaciously co-exists with razor-sharp business acumen. Such fine balance of heart and mind has been his greatest asset, one that also worked to his advantage ever since he moved to Dubai from Kerala, in 2003, to join a skincare company as merchandiser. "Mornings I would work at my job, and evenings I would help with the inventory at my dad's modest caféteria in Mamzar that sold basic snacks and fresh juices. Every now and then, I would hear customers asking for tea. Those casual queries gave me my big idea." Back then, he also knew he was bucking the trend. The coffee chain boom in Asia was growing unabated. Urban landscapes, everywhere, were suddenly dotted with coffee shops that had hip names and cool signboards. In city streets and malls, people took to huddling over a mug of cappuccino or espresso or other exotic coffee variants to mull over heartbreak, gossip, blind dates, and business plans. Coffee had risen to become more than a beverage, a social lubricant; the humble tea remained the wallflower at the party.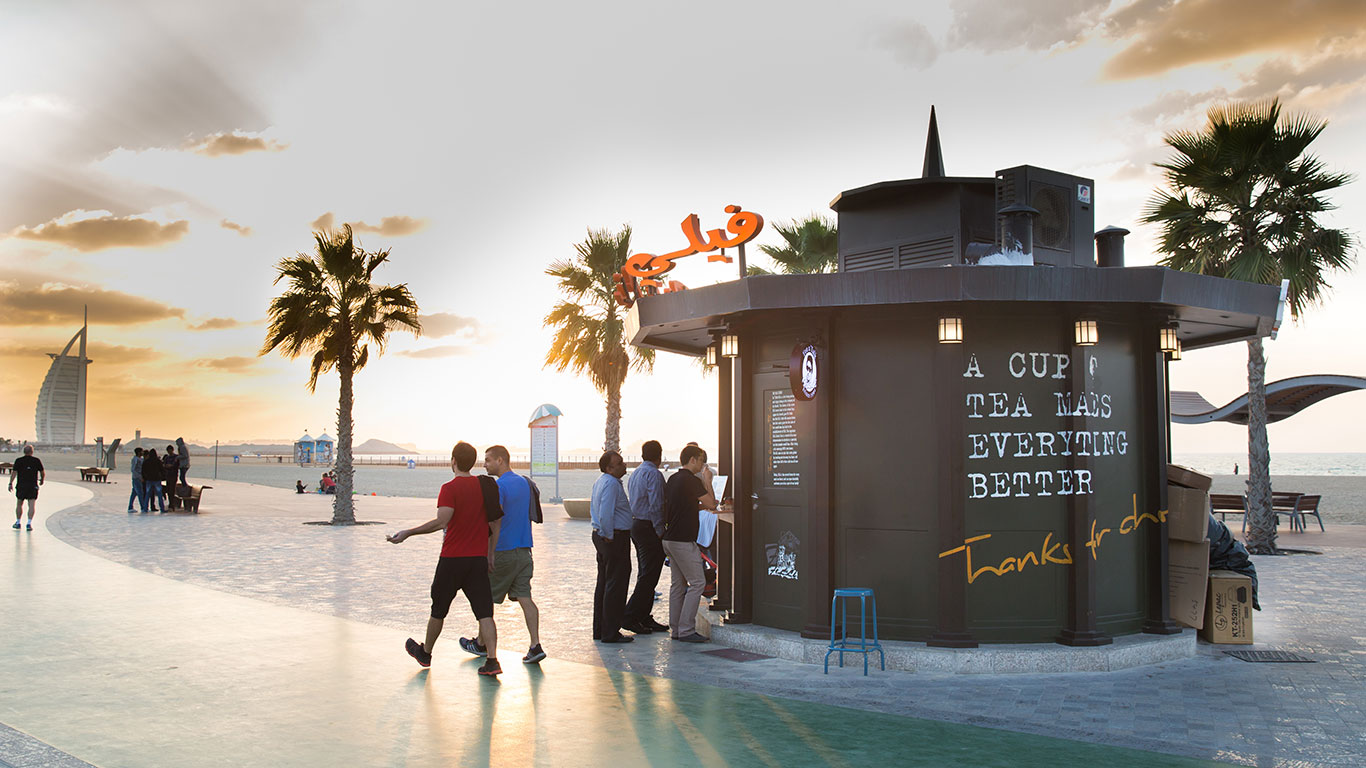 Though the scene was no different in the UAE, Rafih's business idea was clutter-breaking and buoyed by youthful daring. He was only 21 when he asked his father if he could have the chance to run the family's café at Mamzar. The handover was smooth but not without its teething troubles. "I decided to renovate the place and spruce it up a bit before relaunching. However, the contractor who was hired for the renovation scooted with the advance, and I was strapped for cash. So, I requested my friend to pay for the renovation using his credit card."
Such unmitigated friendship has been a recurring theme in his life. Not many people know that the word now standardised as his second name and brand name is actually a nickname given to him by his closest childhood buddies. "Filli is a mix-up of all the initials of the friends in my group," he says with a chuckle. When it was time to name his fledgling venture, he only found it natural to choose that one word that summed up all those bonds that had persevered in the face of odds.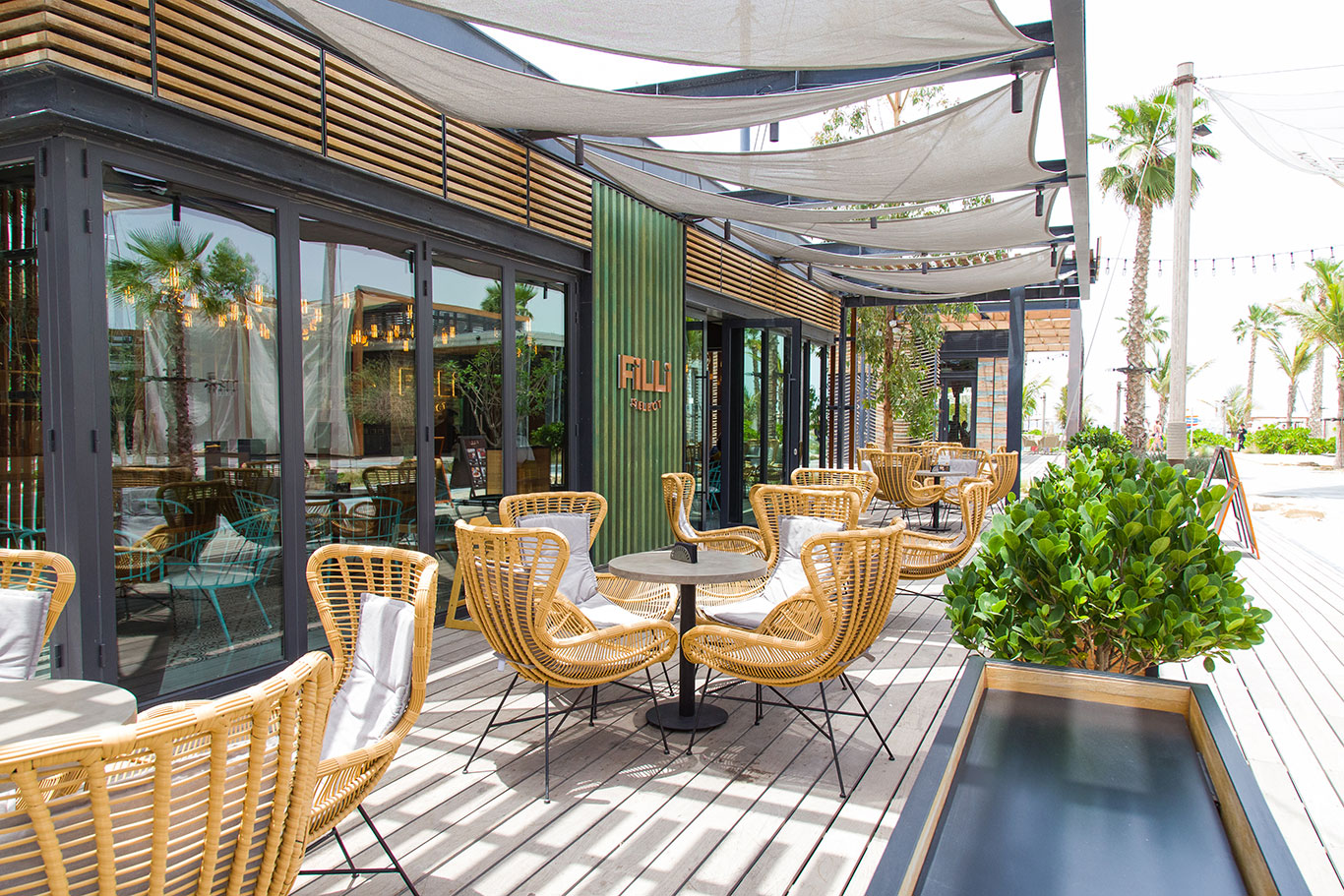 The Golden Touch of Saffron
Rafih places great emphasis on perseverance—the early days at Filli Café too were mostly about trial and error. He started out by offering customers a free sample of tea with their order, personally brewing each cup and painstakingly adjusting strength and sweetness. "Everyone who walked in the door loved the tea we served and they started getting their friends and business associates over. Within just a few days of our launch, we were serving over 40 chai orders daily, priced at one dirham per cup." A few months later, during one of his many kitchen experiments, he decided to fuss around with a pinch of saffron while brewing tea. He had no clue then that the game-changing move would evolve into Filli's signature zaffran chai. The new offering was lapped up by customers, and repeat orders thrived to become the norm. Today, Filli's 'zaffran kadak' has a loyal following among scores of Europeans, Indians, and Arabs. Some tea-loving fanatics have even tried to mimic its making and showcased their earnest efforts in elaborate YouTube videos; many others recommend it as a must-try on travel and food forums online, speculating and arguing over the contents that make it so intriguing.
With 15 new outlets set to launch in 2021, Rafih still refuses to make a big deal of his chain's growing popularity. He is busier these days shifting the gears for his 2025 plan, which envisions 110 Filli outlets in the UAE plus another 238 franchise stores all over the world in the next five years. The international expansion will be mainly focused on countries like the UK, the USA, India and Saudi Arabia. His product development team has also shortlisted 16 items unique to the brand, including pre-mix zaffran chai, tea powders and exotic chips, that would soon be available at hypermarkets, supermarkets and other retail platforms. Plans are also on the anvil for Filli Select (a casual dining restaurant serving signature dishes and beverages), and a vending machine that would dispense 16 varieties of tea.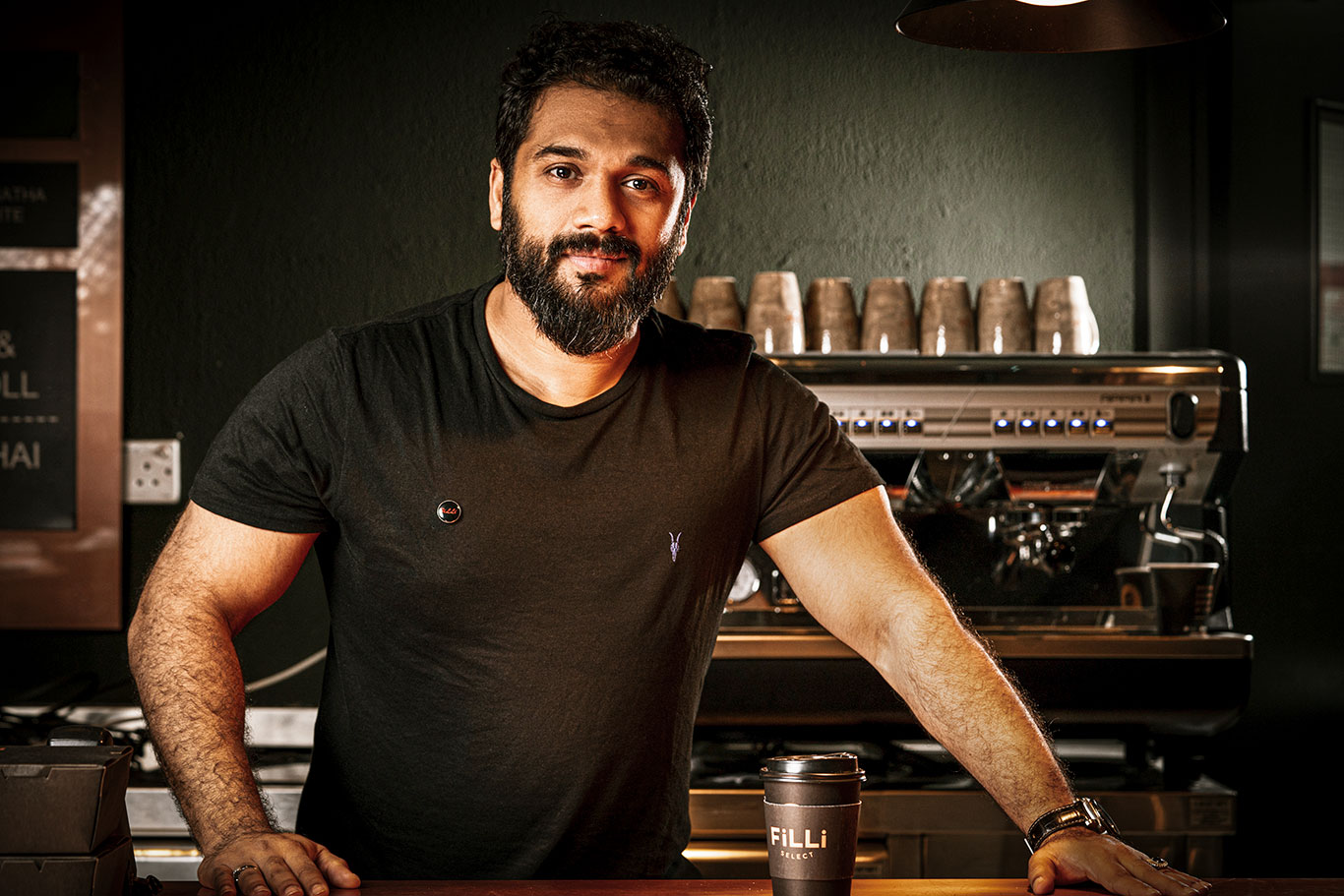 The multifarious, exciting strides are powered by a single succinct slogan, which is as magnificent as it's simple: "For chai, think Filli". The promise of such a generic reach might sound like an over-ambitious dream, yet it's one that Rafih is bent on accomplishing. "I want Filli tea to be the first choice in tea-drinking cultures everywhere," he says. For the past few years, he has been setting time aside for regular road trips through different countries just to gain a closeup of food habits and preferences of people belonging to communities and ethnicities vastly different from his own. Recently, he drove the distance of 1,379 km between Melbourne and Brisbane, and stopped by at cafes along the way to take a good look at the table staples of the average Australian. He also ensures that the menu at all Filli cafes are regularly boosted with exciting new additions from blue cheese bacon burgers to masala paav to a range of quirky fusion food. The threat of predictability and stagnancy is all too real in the food industry, and Rafih dodges both with sheer hard work in the kitchens of every Filli outlet.
However, the ardent workaholic cherishes the predictable safety net of his personal life—his wife, four children, regular catch ups with childhood friends all over the world and with siblings and parents back home in Kerala. "I make sure I find time for all the people and things I love," he says. Those loves also include cycling and cricket (Filli Cafe was the main sponsor for the first Dubai D20 held by the Emirates Cricket Board). It's not exactly easy to have a work-life balance when you are working till 2 am every day. Rafih is habituated to hit the bed at six every morning—right after he has done his fajr namaz, the first of the five mandatory Islamic prayers for each day, uttered at dawn. Quite possibly, 'Alhamdulillah" is the last word to leave his lips before he drifts into slumber. Just like tea, gratitude is a daily habit for Rafih Filli.