She was all of 14 years when without her conscious knowing, the legendary singer Prince became her silent mentor. It was by chance (or call it divine intervention) that she watched his critically acclaimed rock musical drama film Purple Rain. Still tranced by it as she recalls the moment, "When I saw the movie, something in my head shifted. My whole life changed after that." 
She would go to his concerts, study all about him and his videos, to the point that her dad would get perturbed, asking her to "stop watching him all the time." Her adoration for Prince is incontestable as she declares, "He was a pure genius, a true performer who played 23 instruments without anyone training him, and he would sing in a scale that most men could probably never reach."
A Sikh Punjabi, she spent most of her life in the West Midlands, growing up in Birmingham amidst a close-knit Indian community of doctors, lawyers, and dentists. "I didn't feel as though I fitted into any of those boxes," as what she enjoyed most was painting, playing sports, designing clothes and writing poetry. Though she had a lovely childhood, it still felt strange for her as there was no creative pathway at all for this young girl who enjoyed all things artistic.
Seeing her love for music, her dad bought her a keyboard and Punam was soon writing lyrics and melodies and singing without any formal training. It was pure passion that flowed through her. "You don't do media for a living; you do it for entertainment," was her parent's logic and they thought it was a passing phase she would grow out of. 
Punam loved performing and would take every opportunity in school to get on stage. University didn't offer much choice, though – it was either journalism or the serious stiff stuff. Nevertheless, she graduated in Textile Marketing, which seemed promising and creative (it wasn't so), and later joined her father's real-estate business. The love for music never ceased, and every weekend she would find herself at the local recording studio creating music for as long as 12 hours a day.
Two hundred songs later, a friend nudged her to enter her music in a local radio competition. Still doubting her abilities, Punam put the cassette tape on the entry pile in the last hour, wishing herself "good luck." The following week she received a call with news of her selection as one of the top five finalists. She would now have to perform for the final round. "Calm down, you've never performed before, say thank you very much, but you don't need to do it," were her mom's clear instructions. That made sense to the young girl, and she called the radio station to back out, but they wouldn't let her. 
"I practiced with a hair-brush in my hand, and my sister, brother, and friends were my backing dancers," she chuckles. Her dad and friends watched as she won the finals, and the next thing on her plate was a New Year's performance in a stadium with 70,000 people.
"It was the most amazing feeling to know that I could do it, 'cause in the back of my mind at that age and in those days (the early 90's), it was like Indian girls don't do this," says the performer as though she was still in the arena amidst the gasps and claps of her audience.
What followed were many meetings with record labels, but she didn't fit into any category as at the time you were either an English pop star or you did Bhangra and Punjabi, and she was an eclectic mix both – English music mixed with Indian melodies. "If I had the Internet, I would have released my music on YouTube, but I didn't have the opportunity to do so," she said, pondering if things would have been any different now if she did have the social media channels back then.
Punam wasn't being really creative at her dad's real-estate firm, and the idea crept in to get a marketing role at a radio station, where she could be around music and pursue singing on the side while she worked a 'proper job'. Fixated with the idea of either being a singer or a marketing executive, she declined the role of a radio presenter, which she finally agreed to with the Production Head's persistence.
"I was terrible the first month. I was so bad that he called me in the fourth week to fire me but instead gave me another chance as the last report I did was really good," speaking of what led her reporting on different stations, which by now she had started enjoying.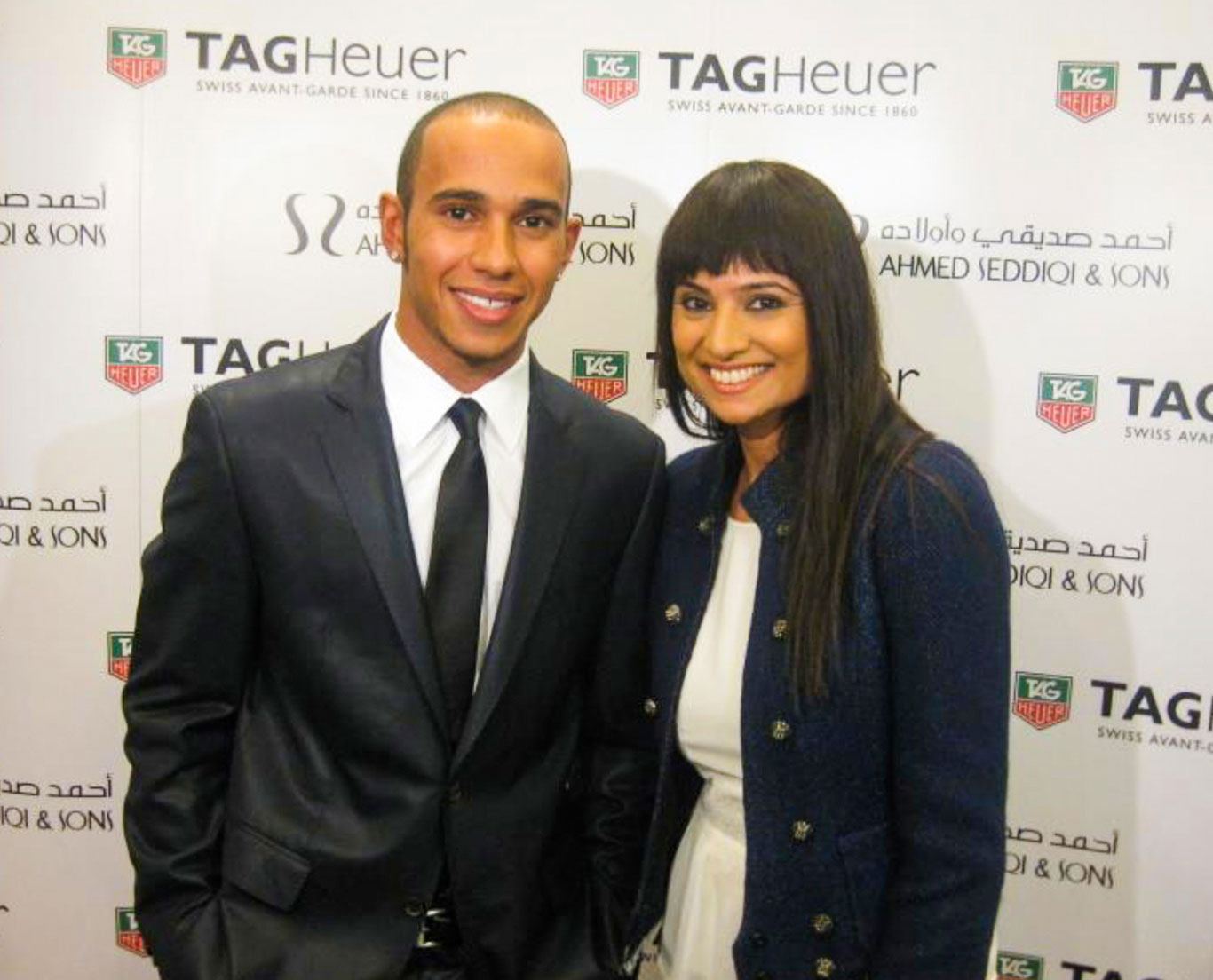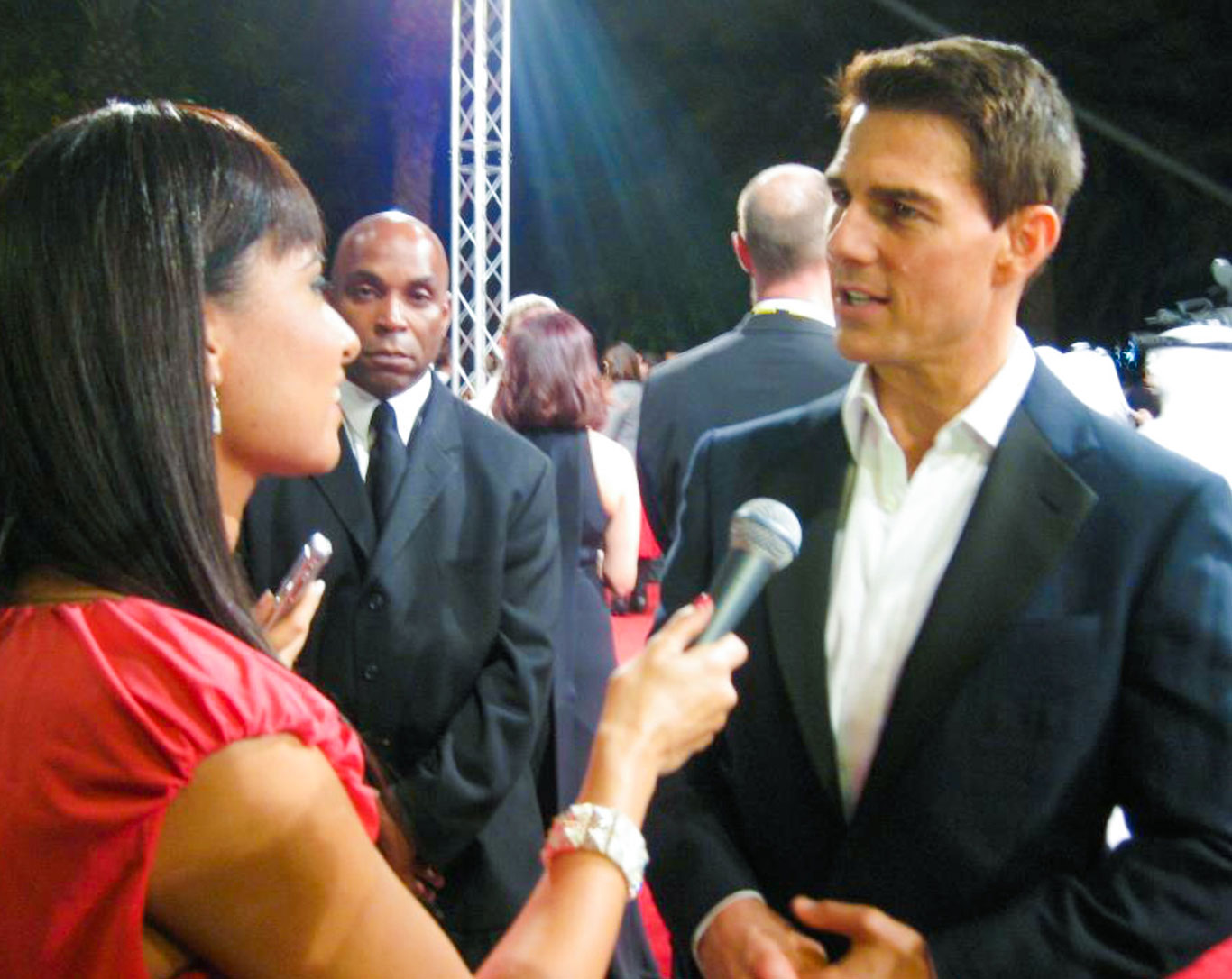 Her confidence got a boost when it dawned upon her that she was naturally funny and witty on-air, and sure enough, BBC came knocking asking her to present 'The Morning Show'. Quite ecstatic as this was the highest one could get, the three years saw her talking and interviewing top celebrities and politicians for what had to be an intellectual, informative, and fun conversations. "There was a lot of pressure each morning, and this is where I got my real training as a presenter, as my co-host gave me the levy to do and say whatever I wanted," she candidly admits.
What followed was an intensive postgraduate in journalism that got her to face the depressing side of life, sitting in courts covering murder cases. "I went back to the BBC, this time as a journalist, and I hated every single minute of the six months, owing to the serious stories I was covering,'' she recalls.
A reporter's job is to get the 'news' out there first, and her heart was too sensitive to cope with such matters. Listening to all the gory details as the murderer replayed the crime to the judge, all she could think of was the sobbing mother who had lost her child. Punam sat numbly in her chair, not wanting to report such inhuman stuff and not caring what her editor might say.
She eventually went back to being a presenter on the breakfast show. "My pay went down, but at least my wellbeing and mental state were good." The only time she came alive, her editor noticed, was when she was doing warm, meaningful, and fun things that fitted in perfectly with her personality.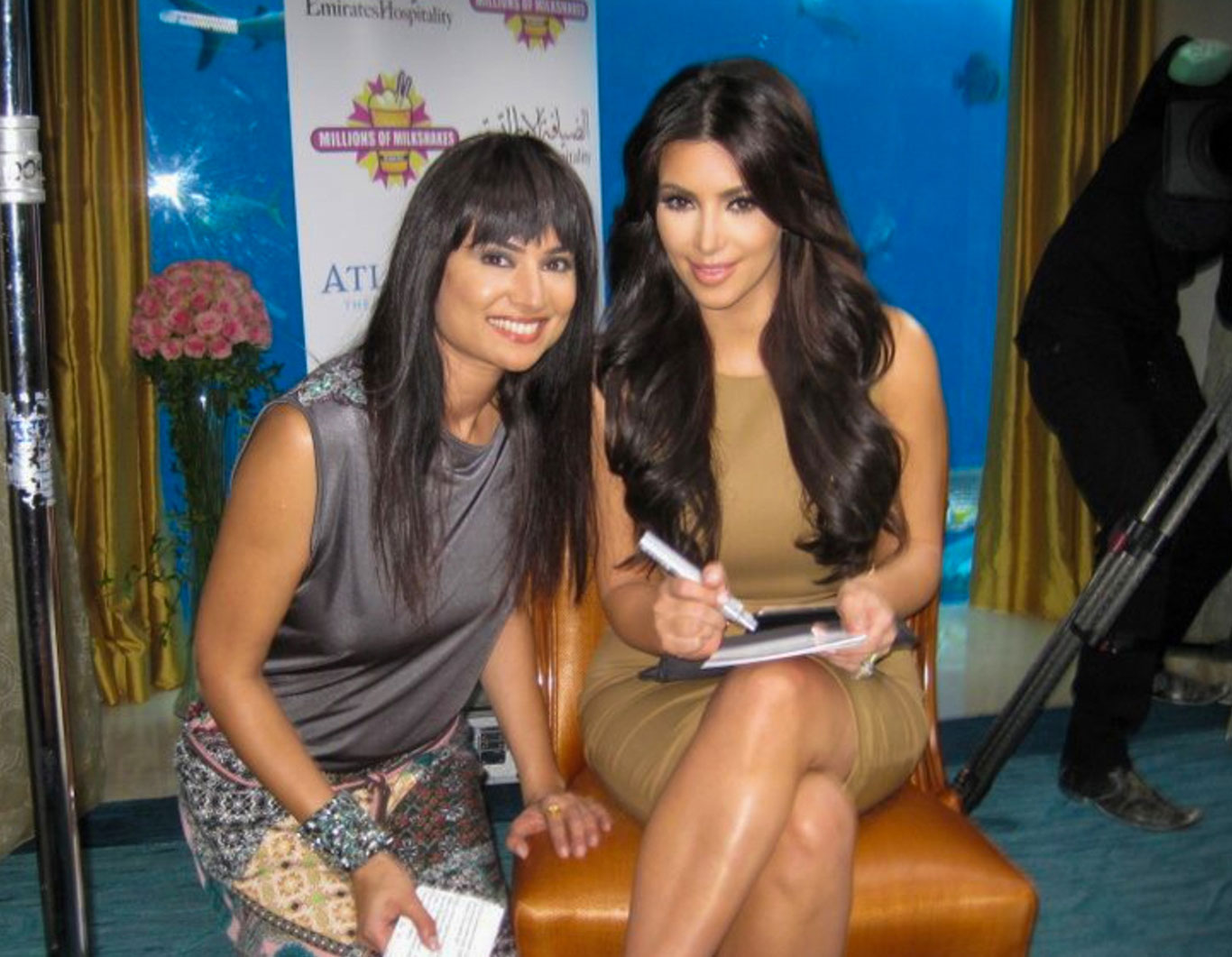 Dubai One TV happened out of the blue when she received and responded to a random email from a lawyer that went to her junk folder. "It had to be the universe at work because out of the 30 odd junk emails, I decided to open only that one."
With her sister moving to Dubai for a short three months, Punam found this a perfect chance for some change. Dubai One TV offered her to host their first ever English TV show called 'Out and About'.
Her sister had not moved yet, and there wasn't anyone in the UAE she knew either. Suddenly she had to decide to leave her job at the BBC, diving into an Arab country she knew absolutely nothing about. "I remember hearing a voice in my head- 'You have to go'. It was so clear that I didn't need anyone's permission." Within two weeks, Punam was in Dubai. 
It was June of 2007; it was hot and quite a drag, especially when one is all alone. The filming started in two-three weeks and marked the start of a new adventure. Everyone knew what was happening in Dubai and UAE that week just by watching her show which covered new restaurants, hotels, extreme sports, celebrity interviews, music and film festivals. The creative side of her was being used to the max and in the best way possible. "I was jumping off mountains and out of planes, driving speedboats, interviewing Shah Rukh Khan, Kim Kardashian, Lewis Hamilton. Every story was a lot of fun," she beams. 
The crew filmed exclusive resorts in the UAE and across the world, such as Seychelles, Maldives, and Hong Kong. For eight years, she hosted, wrote, and co-produced the longest-running lifestyle/travel show until Dubai One TV decided they wanted to stop all English local production.
It was around 2014 when all the English presenters and producers put together the online lifestyle channel 'Dubai ON Demand'. But with the lack of an investor who only understood old-school TV and not much about how online mediums worked, there was only so much they could do, and she decided to head back to the UK.
Back home, Punam approached BBC with an idea that they declined as it was too commercial for their liking. Not one to give up, she created her own travel, wellbeing and spiritual show (as she is also a metaphysician) called 'Soul Traveller'. Usually accustomed to having a whole production team behind her, this time she was on her own doing it all from the presenting, filming, organising, and editing. It took her a month to edit her first episode from Thailand, which aired on SKY TV in the UK and on YouTube.
Not being creatively challenged enough can bring you down, and she wanted to be around creative people. Wisdom trickles in as she says, "If you're not doing what you are meant to do, that's where the depression sets in, because you know it's a gift and you are not being used to your full capacity in this lifetime." 
"I need to feed my soul; it's not doing well." Just as she is thinking this in a quaint café, Reim, the founder of 'Dubai ON Demand', texted her to return to Dubai to rebirth the lifestyle channel. Punam's role is to oversee the video-shoots, and train new timers to face the camera. And now she also has a crew to assist her with filming 'Soul Traveller' where she features lots of holistic health stories here in the UAE.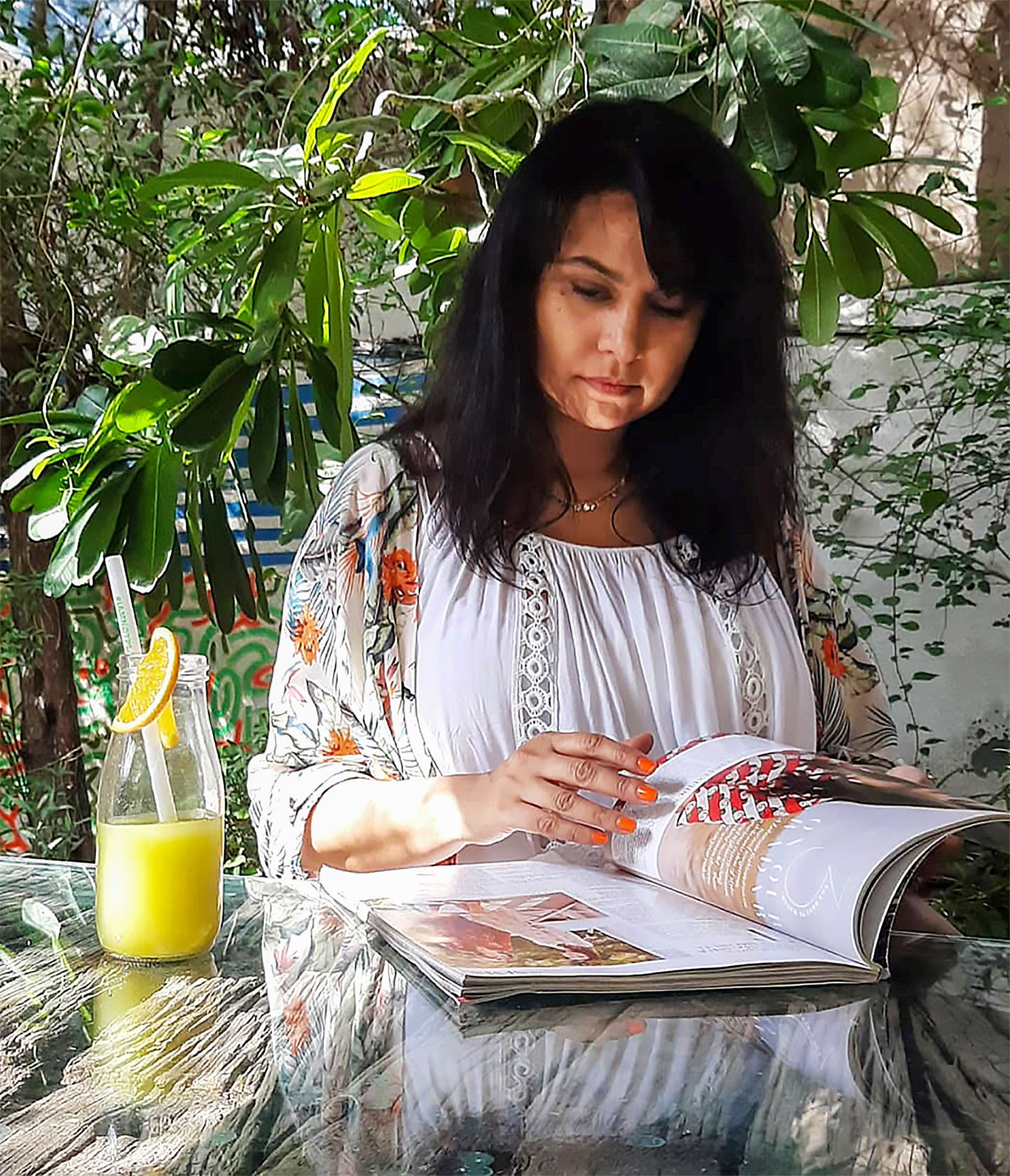 Walking The Path of Least Resistance 
"I've had my own spiritual experiences in life, which led me to do 'Soul Traveller'. The whole idea is to educate people on healing themselves naturally like our ancestors did, which we have the power to do, but that has been suppressed," she says as the conversation now changes focus to spirituality and higher consciousness.
Still single, she probably would have settled for someone that fitted her programming and her culture as a 20- or 30-year-old. "Would he have been the right person even now?" she questions. With a deeper understanding and awareness of the self, it sometimes gets difficult to be in alignment with the same person over the years, even friends for that matter. Feeling fortunate for the friends and colleagues she has here, she adds, "It is like a family away from home." 
Going in-depth, she explains that we have been told to get a degree, a spouse, have a family, pay the bills, and buy nice things to have a happy life. This she says is a temporary state of our existence. Whereas our real purpose is to evolve as spiritual beings, which is why meditation, holistic health, and wellbeing are so prevalent now. "Covid, I feel, is part of this grand awakening; we had to change, and Covid made us realise and appreciate our priorities and our blessings," she says in gratitude.
Soul Traveller stories feed the mind, body, and soul intending to get people out of the materialistic realm and onto the next stage of evolvement. She points to the hugely popular episode of a pilot who has seen and communicated with UFOs for ten years of his life. "Each story is there to lift you to the next level; after all the tag line for my show is 'Starve the Ego and Feed the Soul'," she says categorically.
Punam would be delighted to have another platform for the show, maybe a TV channel, but that doesn't bother her much as the Internet is anyway so powerful. Presently writing a book on her spiritual awakening, she still wants to make music (Big FM recently played one of her old tracks ZING) and is also planning a music video for it, because according to her "creativity needs to be expressed in a myriad of ways." 
As we wrap up, she gets an inner stirring to add, "As I get older, I realise every day is a blessing. I wake up believing today is a great day, and that's all that matters. I've never been someone who's planned life; I've always been someone who's felt her way through it. I don't know if that's a good thing, but if I'm feeling something, then I follow it because that's the path of least resistance!"