Regardless of whether you're a hopeless romantic eagerly waiting for Valentine's Day or a shrewd pragmatist who sees it as just another marketing hoax, you cannot deny the impact of Valentine's Day on businesses and the economy as a whole. A global study of card transactions revealed that Valentine's Day spending has increased 17% since 2017 as the 'love economy' grows five times as fast as the global economy.
While people splurge on Coach handbags and Dior perfumes for their loved ones, there is a segment of businesses that often goes overlooked – the small business universe. Year after year, they go above and beyond in their efforts to woo their clientele with the gift they deserve on this magical day. So narrow your search from global to local with these up-and-coming businesses, creating everything from handmade cards to cakes to confectionary, all for a Valentine's Day that is thoughtfully crafted for your loved ones, doesn't break your bank accounts, and also supports your neighborhood economy.
Launched in January 2022, thus making it the 'youngest' business on our list, Orion Studio offers greeting cards, stickers, and art prints that dazzle and endear.
With their Valentine's Day cards, they're determined to cater to varying styles, with nine design varieties for their customers, thus personalizing every card. Printed on the choicest of paper, the inside is left blank so you can give your touch of magic to this professionally crafted beauty. The card comes with a Kraft envelope hand-packed in clear eco-friendly bags for a refined finish. Alongside greeting cards, the website also offers seven different sticker designs made of durable and water-resistant vinyl, ensuring you are spoiled for choice.


With a focus on creating an environment-friendly brand, Eva Slovsa, the owner of Orion Studios, constantly strives to make the brand more sustainable and eco-conscious, starting with their eco-compostable packaging made out of organic matter (such as corn-starch or potato starch). A cherry on top is the eco-friendly wrapping tissue and sealing stickers, creating a beautiful unwrapping experience at no cost to the environment. If you're intrigued, more art prints are currently in the works, with a 'Teacher's Collection' on the way in this fledgling business. Customers can purchase products on www.shoporionstudio.com.
The sweetness of Valentine's Day is only matched by the sugary rush brought on by desserts; something people cannot get enough of during this holiday. According to a survey, over 53 percent of people in the UAE will gift their beloved candies and confectionery as Valentine's presents. With a smorgasbord of saccharine delights set to engulf us, V-Day is the perfect day of indulgence for anyone with a sweet tooth. If your lover has a penchant for all things sweet (and honestly, who doesn't?), these dessert connoisseurs are at your service.

A humble home-based business whose desserts do the talking, Sweet Home is a Dubai business offering cakes of every variety. One of them is their rendition of the much-hyped 4-inch Korean lunchbox cakes, which have taken social media by storm owing to their convenient, portable packaging and whimsically imaginative designs. These cute cakes are ideal for a couple (or just one person), making them a delightful dessert for a romantic occasion. Along with mini cakes and an array of sweets, Sweet Home is set to launch heart-shaped cakes too, which are a perfect fit for this holiday.
"Sweet people deserve sweet things, and it is always nice to give gifts," says Vida Aghili, the co-founder and the brains behind Sweet Home. The brand has been enjoying high demand all year round, with people seizing every opportunity to enjoy baked treats. Decked in red and bedecked in hearts for all kinds of V-Day requests, Sweet Home is ready to give you and your loved ones a sugar-coated delight that will be remembered after V-Day is long gone. Order their gratifying confectionaries to experience it for yourself on their Instagram [email protected].

From one sweet surprise to another, Dulcie offers sweet surprises draped in the choicest of chocolates. Their heart-shaped hot chocolate mixes come in a variety of lip-smacking flavors, including white chocolate, hazelnut chocolate, Spanish latte, caramel latte, and more. For a unique twist, they also offer Umm Ali balls which, akin to hot chocolate balls, give you a warm, comforting burst of sweetness when immersed in hot milk. Dulcie also offers brownies, blondies, popsicles, lunchbox, and brownie box, as well as S'more brownies topped with marshmallow that is sure to give you the feeling of being by a campfire with your friends, sharing stories, and warming up in the wintry night.
Of course, far be it from us to recommend you break a heart on February 14, but what if there was a surprise waiting to be discovered inside? This Valentine's Day, Dulcie is offering a trendy new twist on surprises: Breakable Hearts! Specializing in hearts of hot chocolate, this popular business is decked up for V-Day with more heart-shaped options.
Dulcie is offering a 10% discount on all their products for readers of ASPIRE! Just use the code "Aspire10" to avail your offer. You can place your order at @dulcie.ae on Instagram.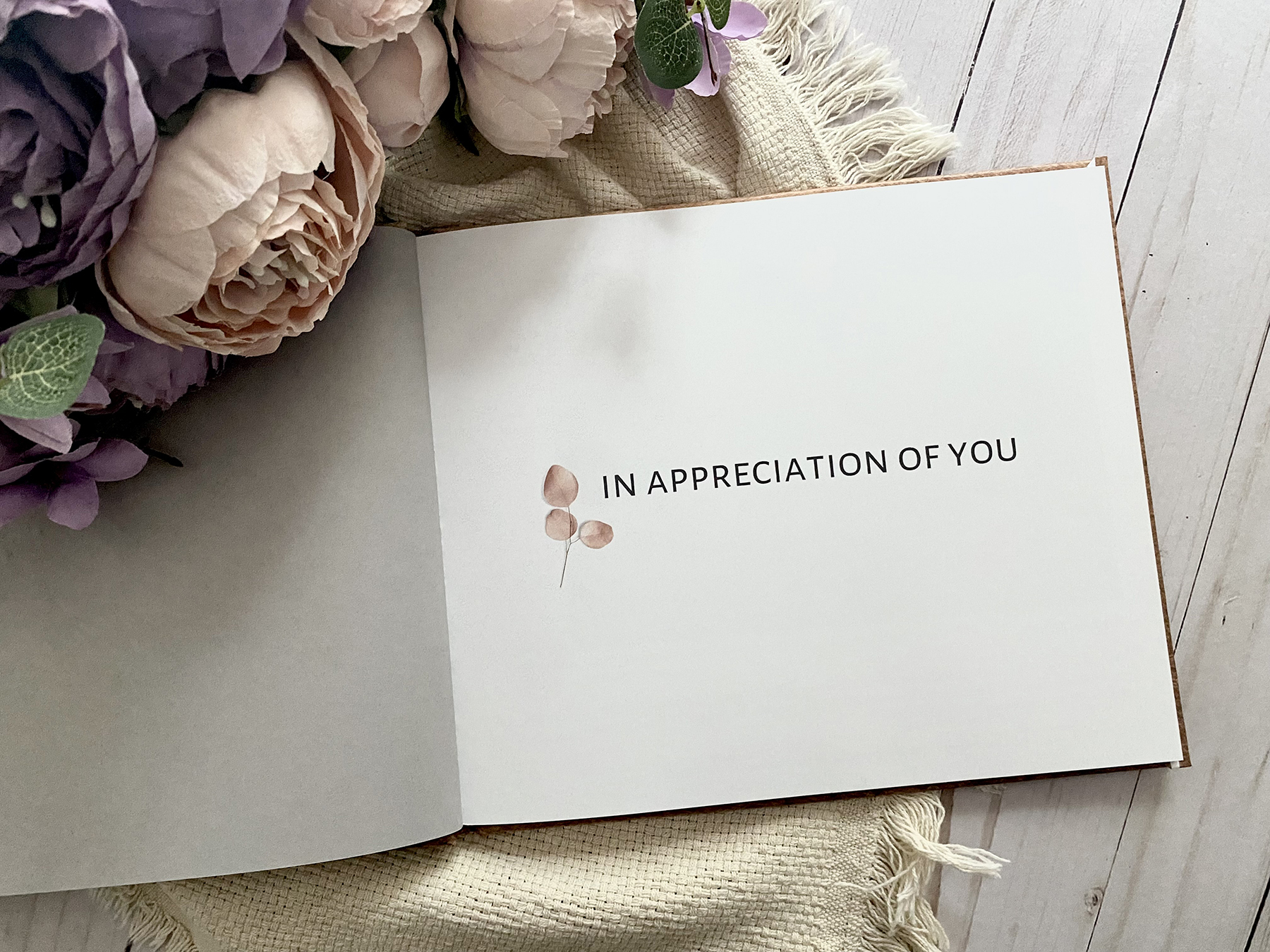 If you've got yourself a storybook romance, why not immortalize it in the pages of one? Bound in a Book is a versatile small business specializing in bespoke memory books. Make your memories worth more than a single hurried glance by creating a personalized book filled with pictures and stories of unforgettable moments spent with those you love. Each book is designed for the client keeping in mind even the tiniest of details to make sure that every customer walks away with unique and covetable memorabilia.
Although their Valentine's Day Photobooks are hugely sought-after this time of year, this unique business caters to every occasion you can think of – birthdays, farewells, family celebrations, travel, recipes, weddings or anniversaries, to collections like art portfolios and friendship books – nothing is out of reach for them. So, if you've been waiting for ages to get your wedding album printed or bring to life your family trip to Greece, give Bound in a Book a try and we promise you will not be disappointed. You can order from @boundinabook on Facebook or Instagram or visit their site www.boundinabook.com to get your photos off your phone and into your home.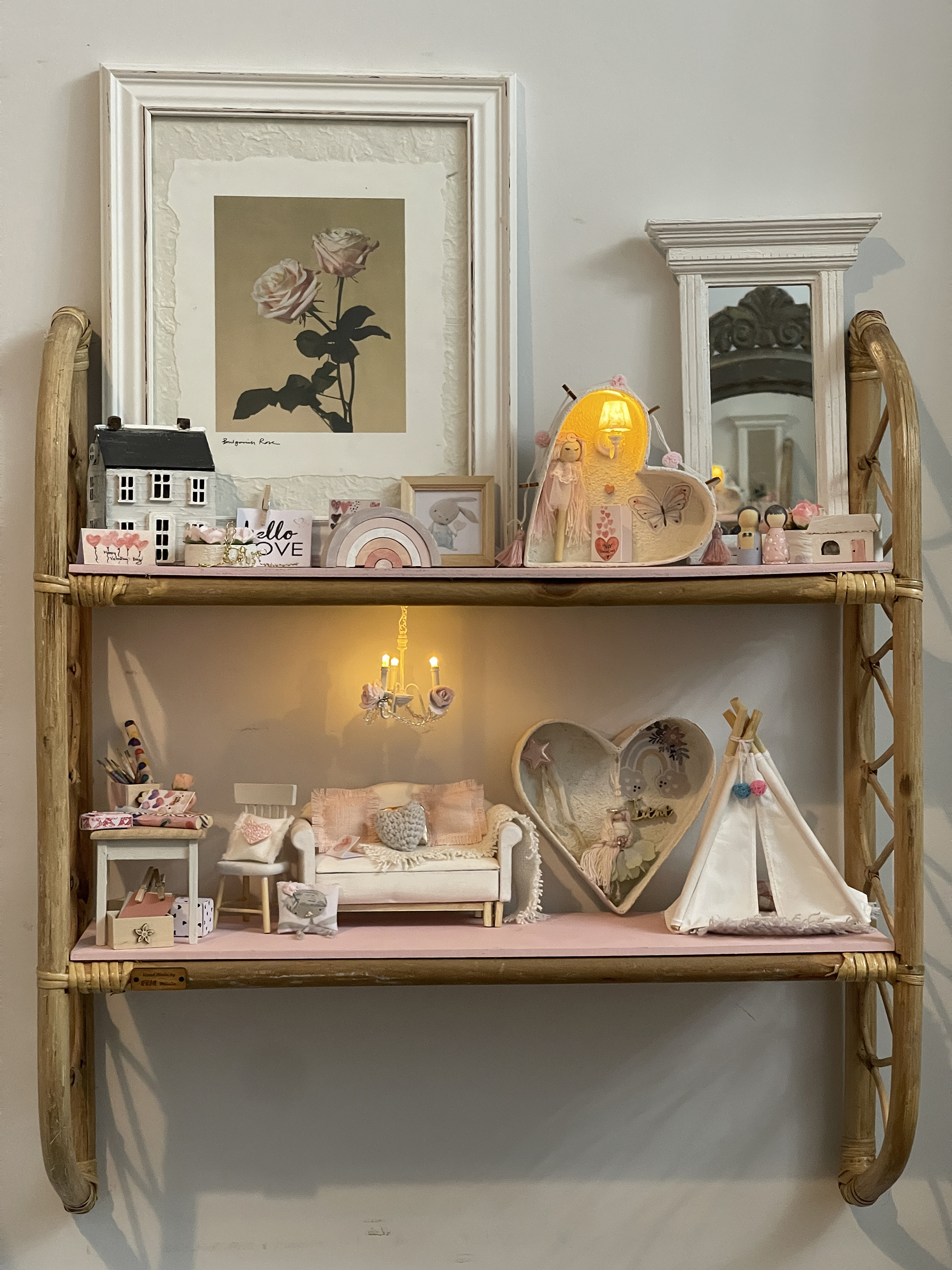 A Place You Can Call Home
Gifting a new house to your beau might not be on your list this V-Day, but there's nothing wrong with gifting a miniature version of your dream house! Enjoy the warmth and uniqueness of a Pinterest-inspired, miniature dollhouse customized and hand-crafted just for you and your loved one. IFRMI-minis is a start-up business that specializes in creating and delivering lovely concept dollhouse packages that bring delight to everyone who sees it, be it your child or your partner. "In my mid-twenties, I realized I shouldn't wait for someone to give me a standard one-size-fits-all valentine present. A fun holiday like Valentine's Day should be celebrated and enjoyed by everyone," says Fatima, the founder of IFRMI-minis.
Although base-line products are pre-created, every gift is made to be unique to the person receiving them. The little houses can be highly customized to the taste, color palettes, and interests of the person you're gifting it to, showing that you've been paying attention to their likes and dislikes! We could go on and on, but we'd highly recommend you check out their adorable and artistic creations on their Instagram, @ifrmi_minis. We guarantee this would make a personal and touching gift to someone who wants to keep their inner child alive.
Big businesses rake in big bucks on every special occasion, but this day of love deserves that you pay attention to the small businesses around you, working to surpass expectations by creating a Valentine's experience that is sentimental, tailormade, and often easier on your budget than the offerings from big brands.
Considering it all, why not make this Valentine's Day a success for small businesses too? For a customized, personal piece that conveys your feelings where words fall short, these businesses are the way to go. They persevere day in and day out to curate the best experiences and gifts for all their customers. So, give a miss to the big-ticket items with hype but no heart, and aim to surprise this V-Day and deliver something that is truly one-of-a-kind.