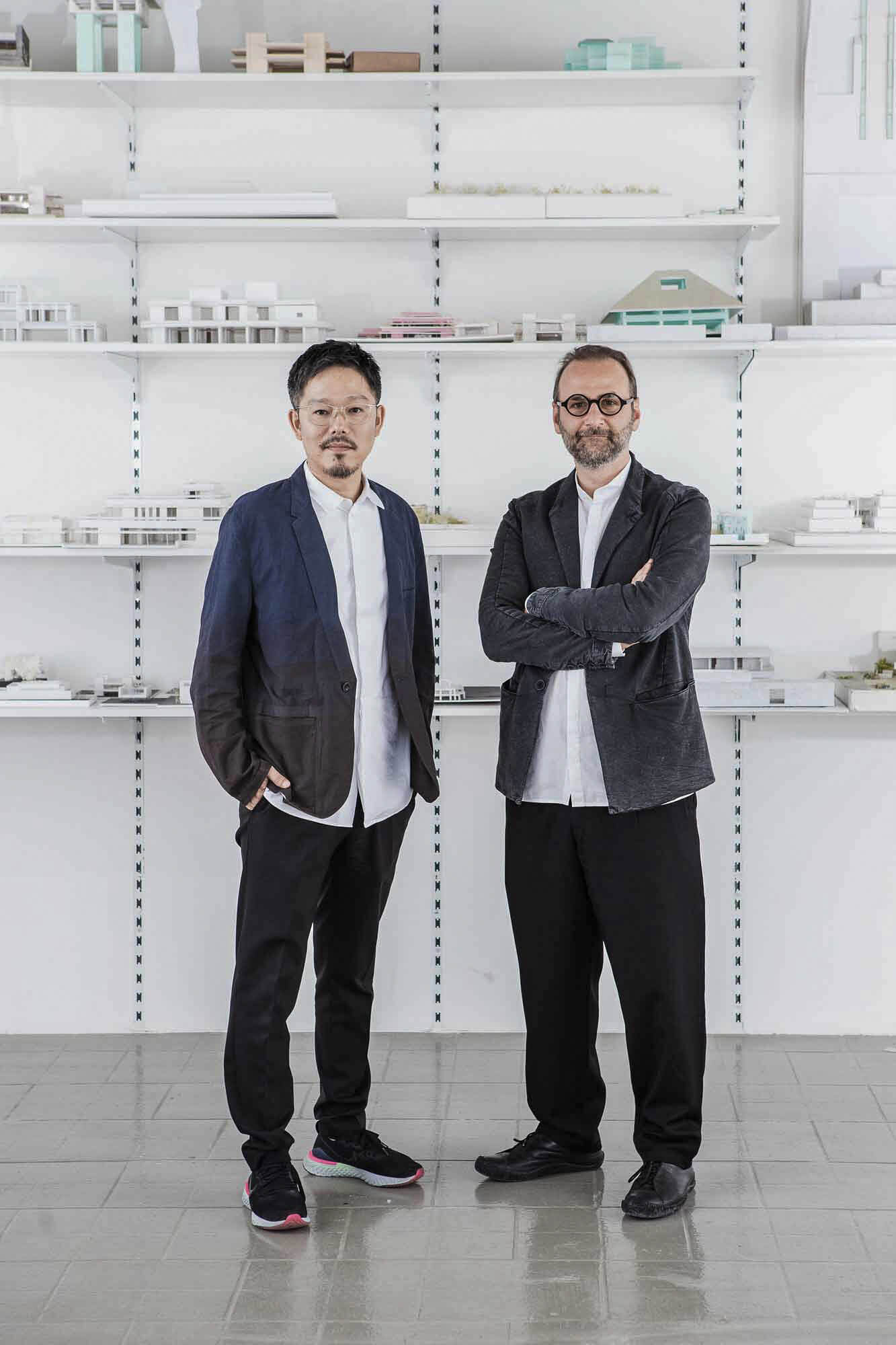 Breaking away from conventional building practices, a Dubai-based architect duo is looking at alternative cement, an idea conceived in the salt flat and made using a problematic waste material.
UAE's mineral-rich Sabkha–salt flats that are part of the country's wetlands have inspired Wael Al Awar and Kenichi Teramoto, principal architects at Waiwai, to create a cement made using brine that comes from the UAE's desalination plants, which removes salt from seawater.
UAE, which is freshwater-scarce, has one of the largest desalination operations in the world. According to a 2019 UN-backed report, it produces roughly one-fifth of the world's brine as a byproduct – approximately 28 million cubic meters a day. But discharging brine into the sea can damage and harm marine life. Earlier this year, a 3.4 million AED ($930,000) "Rethink Brine Challenge" was launched to find uses for the brine, which gained national focus.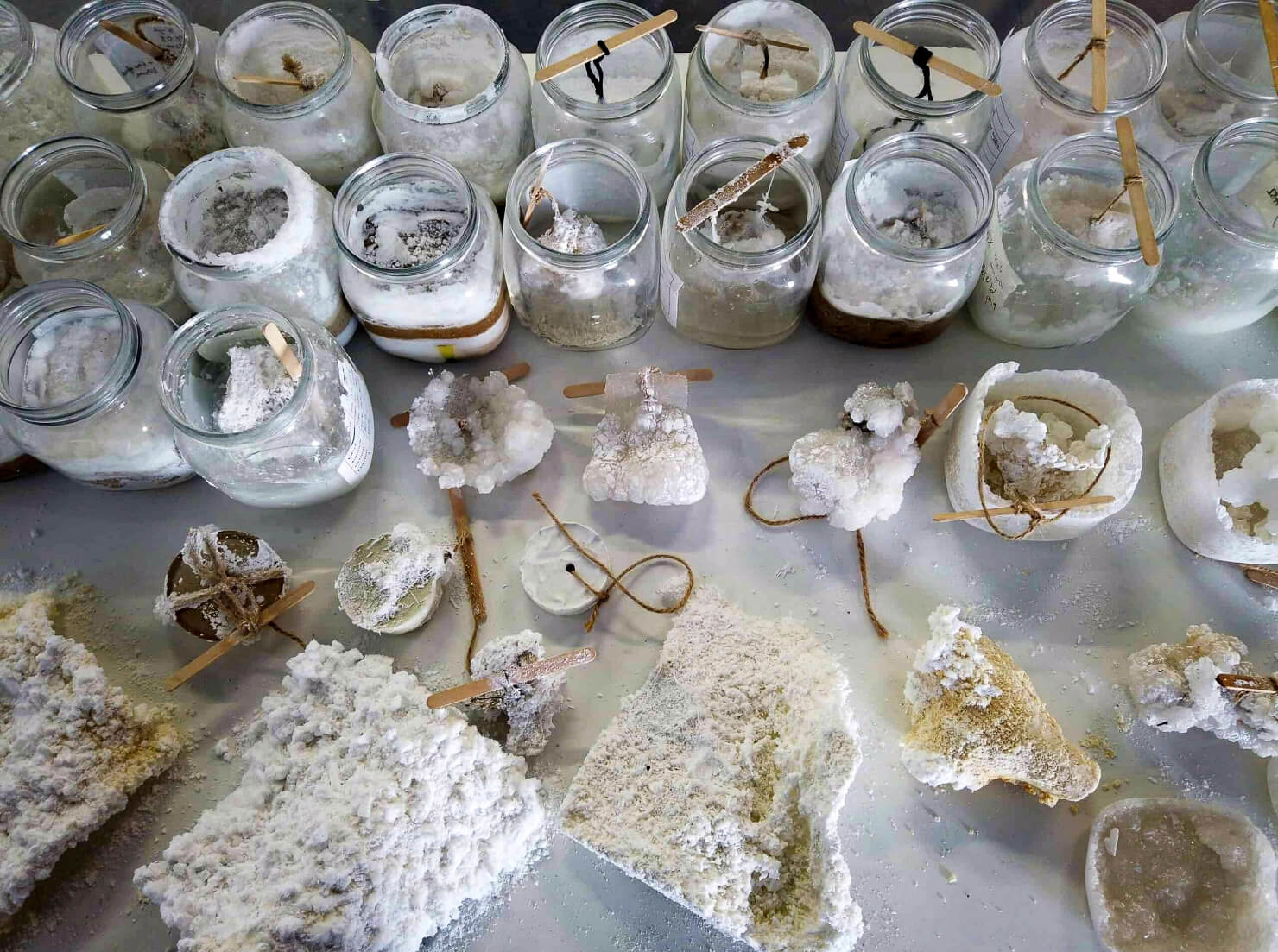 Speaking on how the brine bricks could be used and how the technology already is in usable shape, Al Awar says, "Precast blocks could be used to construct a single-story building 'tomorrow'." He claims that magnesium-based cement can perform to the equivalent of Portland cement, which uses calcium carbonate as a raw ingredient and is the most commonly used cement in concrete manufacture. However, he and Teramoto hope to develop the product further for use in multi-story buildings as they are motivated to construct more sustainable and ecologically friendly architecture. "Given CO2 emissions in the world and global warming, and all these alarms that have been ringing for many years, it's our duty and our responsibility to take action," he says.
Cement is currently the second most consumed substance globally. Its production has a high environmental impact as it releases a weighty amount of carbon dioxide into the air and accounts for 8% of all greenhouse emissions. The modern architectural process aims to find a solution to the environmental problems brought on by the manufacture of concrete.
Professor John Provis, deputy head of the Department of Materials Science and Engineering at the UK's University of Sheffield, unaffiliated with the salt-based cement project, said it is "a really good idea," adding that the brines are a pain to dispose of. "They're taking a local waste and doing cool things with it. I think it's a nice synergy there."
Kemal Celik, an assistant professor of civil and urban engineering at New York University, Abu Dhabi, and part of a team at the university's AMBER Lab, extracted a magnesium compound from the liquid and used it to make the cement. Establishing their magnesium cement's carbon footprint is part of an ongoing lifecycle study, which he says will later be compared to ordinary Portland cement and other materials.
A large-scale structure made of environmentally friendly cement has been unveiled at the 17th International Architecture Exhibition of the Venice Biennale and is open to public display at the UAE's National Pavilion from May 22 to November 21.