Social media has evolved to be a speedily responsive, lucrative, and booming channel to propel your business forward. However, unlike other social media platforms, LinkedIn is less about selling and more about telling. On LinkedIn, blatantly pushing your products or services is highly frowned upon. In fact, LinkedIn can help build credibility for your brand. This is why having a strategic marketing approach for LinkedIn is very important.
Different studies have shown that businesses marketing on LinkedIn generate 277% more leads on average than those engaged in Facebook marketing alone. LinkedIn is also the top choice for professionally relevant content, with 91% of executives choosing the platform. With these numbers, you can't afford to bench LinkedIn if you want your business to ascend to greater heights.
Although you can build your LinkedIn marketing strategy from scratch, these hacks will serve as an inspiration for your campaigns. Try out these three hacks to take your LinkedIn marketing game to the next level.
Hack One: Spy on Your Customers
While many brands will sit down to create content marketing plans for LinkedIn without doing enough recon, we advise all clients to kick off their content marketing process by looking at analytics. For instance, if your brand is attracting users to your website and they are spending time on your page, the smart thing to do would be to find out what your users want to know about and give them more of it.
It is hara-kiri to just jump into LinkedIn marketing without some research. Otherwise, you'll blindly publish a lot of posts without getting any viable results and get disheartened, not to mention your content efforts would go to waste. Instead, The smart strategy would be to monitor your website's analytics first, then create content based on research to get high engagement on LinkedIn.
You can make this even more powerful by checking your native LinkedIn analytics data to get an in-depth look at how your posts are performing. Third-party platforms are also available to analyze the growth and engagement rate of your company pages and get detailed audience demographics data to improve your content. This behind-the-scenes insight could prove powerful before you make a fresh play at marketing on the platform.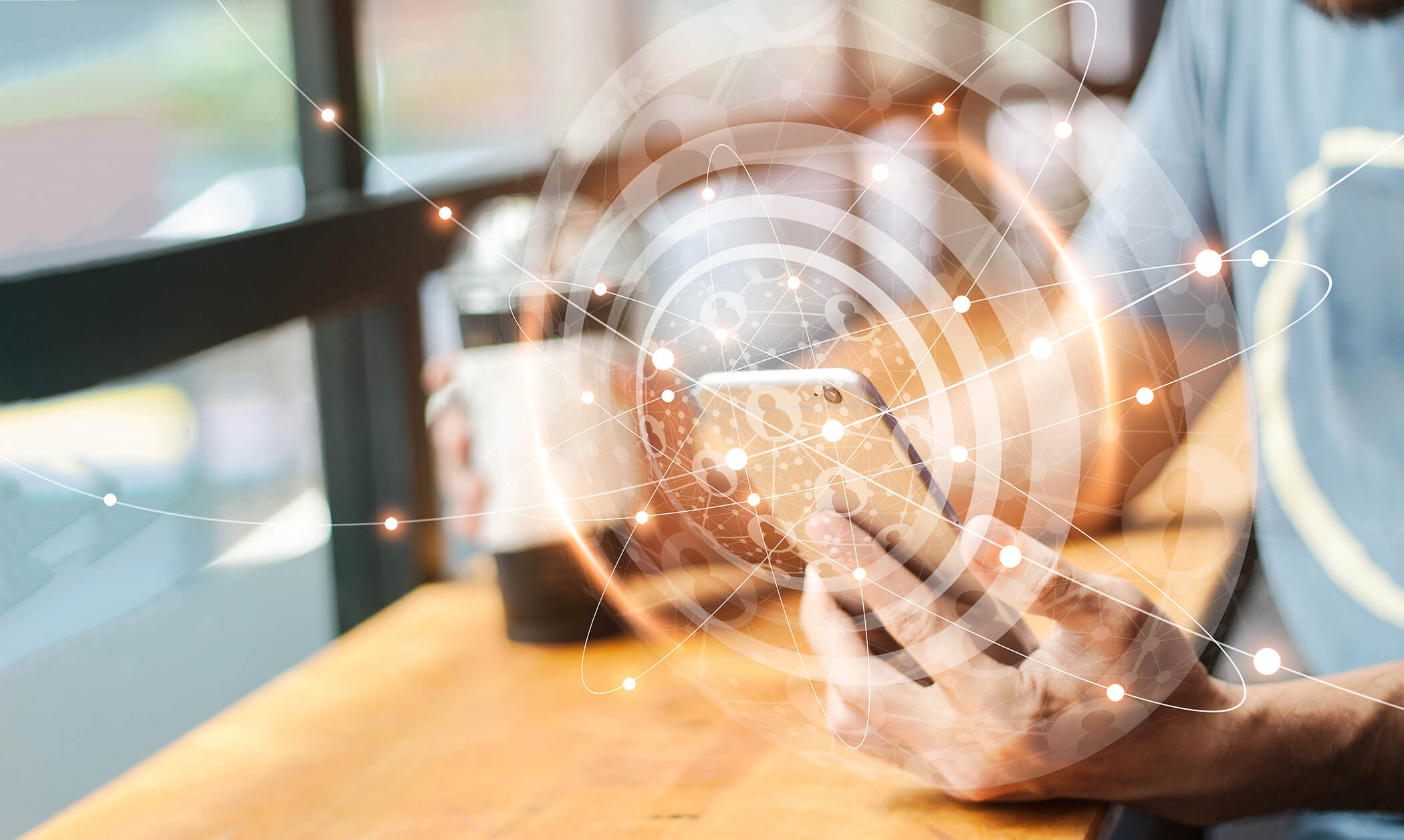 Hack Two: Publish Content that Adds Value
LinkedIn is one of those platforms which has very little patience for people who post sales-y messages or promotional material. You can only attract readers by adding value to the lives of your audience. B2B marketers who put their audience's informational needs first make up 88% of the top performers in content marketing.
A secret tip that I can give you is to make posting on LinkedIn a daily habit. For example, I make it a point to do a LinkedIn post every day before breakfast, and now that it's part of my morning schedule, I never miss a post.
On this platform, you need to create, share and publish content that serves some purpose–whether it's to educate, inform, guide, inspire or entertain your audience. For instance, step-by-step guides to writing a good cold mail, making your first sales pitch, or creating solid customer profiles have been seen performing quite well. This improves the chances of getting your audience to engage with your content and building a connection with you or your company.
When readers engage with your post, there's a chance it'll also show up in the feeds of their connections, further increasing your reach.
Hack Three: Play with Numbers
Many people who post on LinkedIn get disappointed when their posts and articles do not go viral. The reality is that if you post daily, your content starts gaining momentum on its own. Rome wasn't built in a day, so you have to employ probability to hit that one viral post that makes your success look instantaneous.
If you are one of those people who do not like to create content, here is a strategy that is being successfully used by an attorney friend of mine. He sends out connection requests every Wednesday to 100 C-level executives. These requests will lead to about six responses, and two of those six will become clients. Therefore, instead of attending in-person events or doing cold calls, he has built up a very successful practice by spending a few hours each week of his time and doing it consistently week after week.
There's no reason why you can't work along the same principles. Assess your LinkedIn profile and list groups of people you could establish connections with. These include people you've worked with, interfaced with at workshops and seminars, or whose advice and content you have found value in. Round that off with connecting with people in your domain whom you look up to and whose work you'd like to emulate. With these connections, you will come up with enough inspiration to start using LinkedIn more regularly, find inspiration for your own content and eventually see results.
LinkedIn can be a powerful engagement hub for both brands and entrepreneurs. You can get a head start in your content marketing journey with these three hacks. Of course, some things are better done by experts, such as myself. If you would like very advanced strategies, reach out to me for a detailed discussion.
Kishore can be reached at kishore@seosouq.com