Can You Tell Us About Business Network International – Bni? When Did It Start, Who Started It, And The Story Behind It?
November 1984, one morning in Arcadia, California, Dr. Ivan Misner, a personal business consultant, spoke to his close friends on ideas for increasing his clientele. He and his friends Carolyn Denny – a CPA; Lee Shimmin, an Insurance agent; and Mike Ryan – a financial planner, decided to invite their clients, friends, and personal network to meet and exchange business on a specific day. The very first BNI meeting was held in January 1985, where people came, met each other, understood the agenda, and openly shared businesses and connections. This also worked as attendees enjoyed their own experience of educating others on their respective businesses. By March, in a span of two months, there were two chapters in operation. The concept grew, and by the end of the first year, there were 20 successful chapters in Southern California, with members building relationships and generating business for each other.
Today, Business Network International (BNI) is the world's largest professional networking organization operational for 35 years.
BNI has over 280,000 members worldwide, in 74 different countries, from over 300 different types of professions, all of whom have benefited from increased referral business as a result of effective, structured, and responsible networking. Even during the pandemic, the members worldwide generated millions of referrals for each other, resulting in over US $17.5 billion worth of business.
I started BNI in UAE in the year 2005, along with my wife and business partner – Anuradhha Shah. The network has grown organically purely based on word-of-mouth, and today we are over 600+ members. The members and 16 chapters have successfully generated over 1.7 Billion AED in business for fellow members through referrals since its inception.
This Is Interesting. Can You Elaborate on The Bni's Givers Gain Philosophy?
In the New York Times and Wall Street Journal Bestseller: "Give & Take" – Adam Grant emphasizes that the greatest untapped source of human motivation, is a sense of service to others; focusing on the contribution of our work to other people's lives has the potential to make us more productive than thinking about helping ourselves.
BNI works on the philosophy of 'Givers Gain®'. If you help someone win business, that person helps you win business, and the circle continues. The philosophy, which is the foundation of the network, is deeply supported by strong core values such as building lifelong relationships, traditions, innovations, positive attitude, lifelong learning, recognition, and accountability.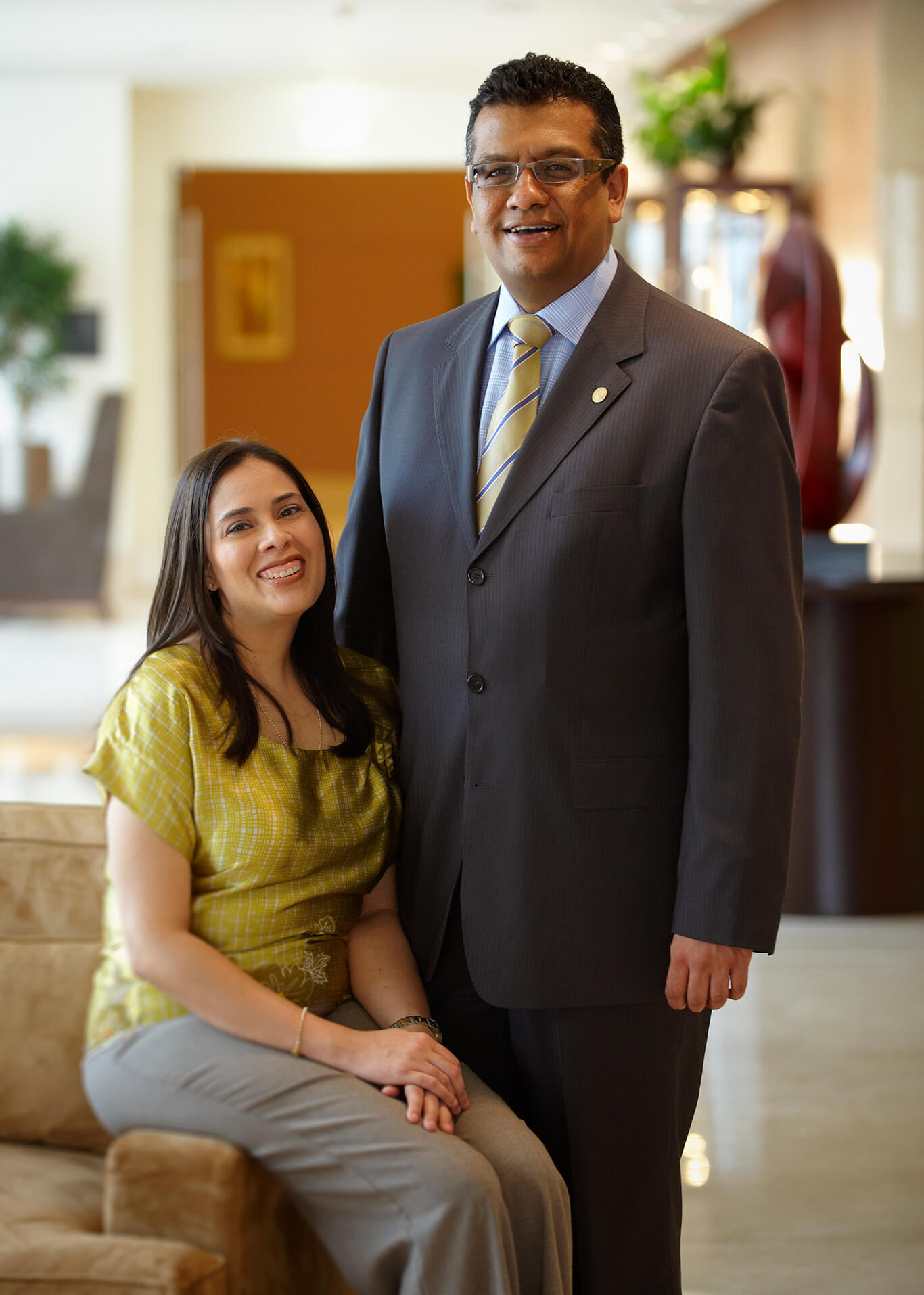 When The World Has Been Battling A Global Pandemic And Business Crisis, How Has The Network Helped Its Members?
The year 2020 is defined as 'the year of the pandemic' – it certainly has been unprecedented. Yet, looking back, it most certainly has been the year that has truly tested the notion that 'Your Network is your Networth'.
We at BNI quickly adapted to the situation and took our meetings online, and I can say that we haven't missed a single weekly meeting. Since many members worked from home, the number of online meetings increased among the members, where everyone came in to help each other out. We launched our business booster series to help members, invited various speakers to educate on eminent topics, and encouraged members to share ideas.
I'd like to share a couple of member experiences to explain how businesses pivoted during the pandemic.
Tapping into the global network: Krishma Gehani is a Real Estate Professional whose business was heavily impacted due to the pandemic, as most of her clientele are foreign investors. Krishma reached out to global BNI members and started building relationships through online meetings. Having built strategic associations with members of 20 different countries, Krishma today has a pipeline of prospects from all over the world lined up, ready to make investments once they can travel safely to the UAE.
Collaborations and strategic associations: Asheet Agarwal – Architect & Interior Designer and Kishore Machale – Perfume Manufacturer and Suprit Gupta – Mortgage Advisor. Who would have thought an Architect, Perfumer, and Mortgage Advisor might have anything in common. During a meeting, they realized that the healthcare sector would be integral, and hence they collaborated to launch a hand sanitizer.
There are many more such stories out there on the power of your network, and this only illustrates that social capital is an integral part of wealth creation.
A famous Chinese proverb says: "The best time to plant a tree was 20 years ago. The second-best time is now." Basically, in the context of the conversation here today, this means that if you want success and growth in the future, the best time to act is now. It's never too late to start networking.
Your Network Can Be Vital To Your Professional Success. Do You Agree?
I and all BNI members live by this philosophy. Successful business leaders understand this well, and they do everything they can to invest in their relationships. Networking is one of the most essential business skills. It is about charting your own course, following your passions, and making meaningful connections, which in turn increase your happiness and productivity.
When you focus on your passions and reorganize your networking around your values and beliefs, you will discover the kind of lasting relationships, personal transformation, and, ultimately, tangible wealth that are the foundation for happiness and success.
I was introduced to the concept of professional networking over fifteen years ago. Over the years, I've had the opportunity to build my own personal network and provide a platform for small business owners and entrepreneurs to chart their own course and build their personal networks too. In this journey, I've come across hundreds of success stories of how people have started new businesses, grown their existing businesses, formed new relationships, to scale new heights.