From red carpet events to street style and from fashion pages to clothing stores, Color Blocking is a style trend that has taken the world of clothing and apparel by storm!
Simplifying the trend to its basic element, color blocking includes curating a bold style-statement by pairing two or more different colors and hues ingeniously to create an eye-catching look. The beauty of the formula lies in the wide spectrum it offers its wearer in expressing individuality. While one can create a more modest color pair by bringing together two hues of the same color family, a wilder side of the self could be unleashed by picking two or more eye-popping hues. Fashion influencers across the globe that have been the front runners in conversations of body positivity have usually advocated color blocking as a trend that lets individuals be comfortable in their choices and express themselves more openly, for sometimes, colors speak louder than words!
Here's presenting categorized ideas that help you pick the right hues while making sure you neither play it too safe nor come across as outlandish. Hop along as we go round the color wheel and bring you a harmonious union.
Monochrome Color Blocking
Pair pieces of the same color for a unified look. Play around with fabrics, textures, pigment saturation, and intensity to break the monotony.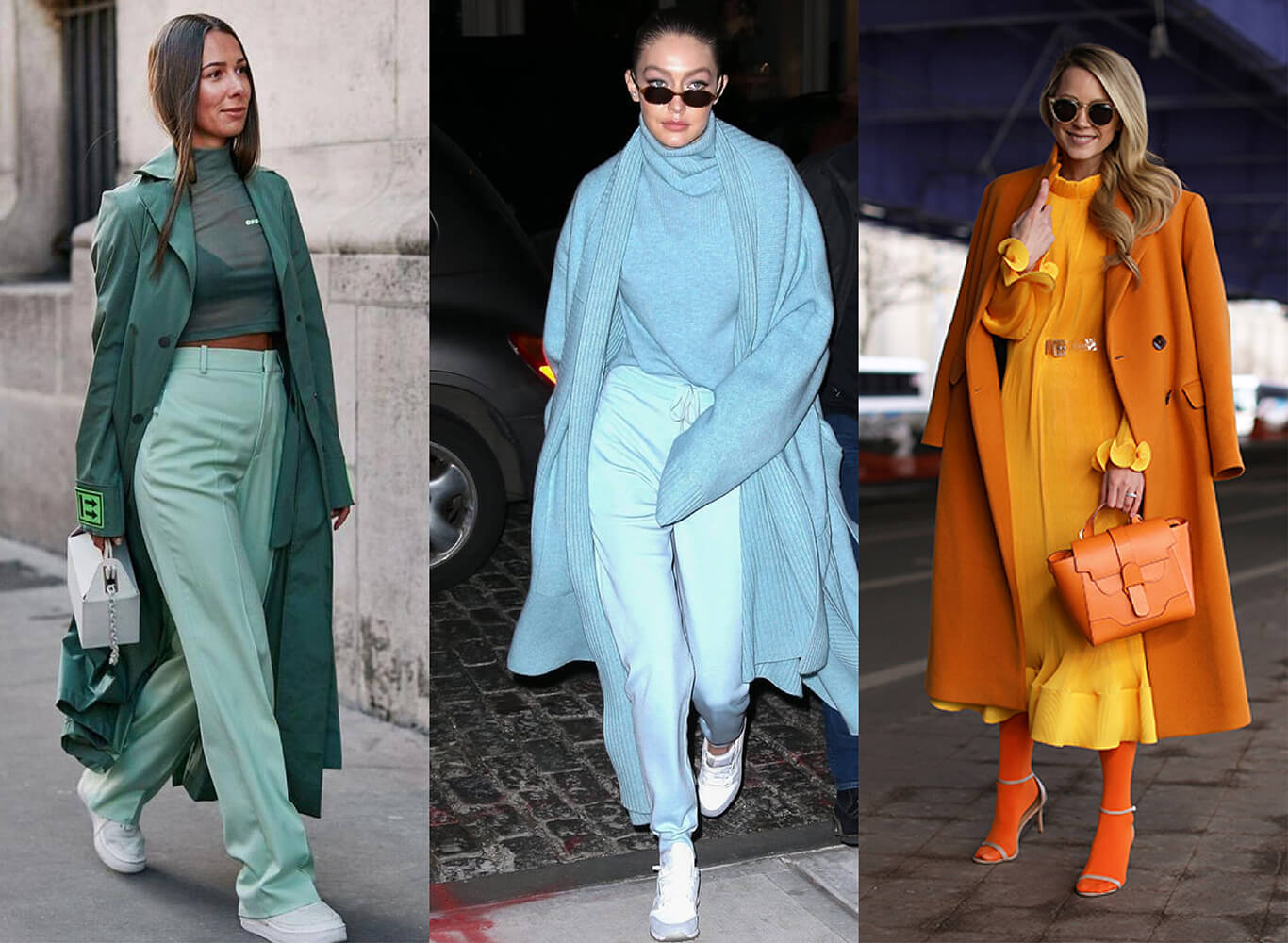 Choose colors that sit next to each other on the color wheel and have them merge into each other in the fabric you don for a sunrise-sunset effect.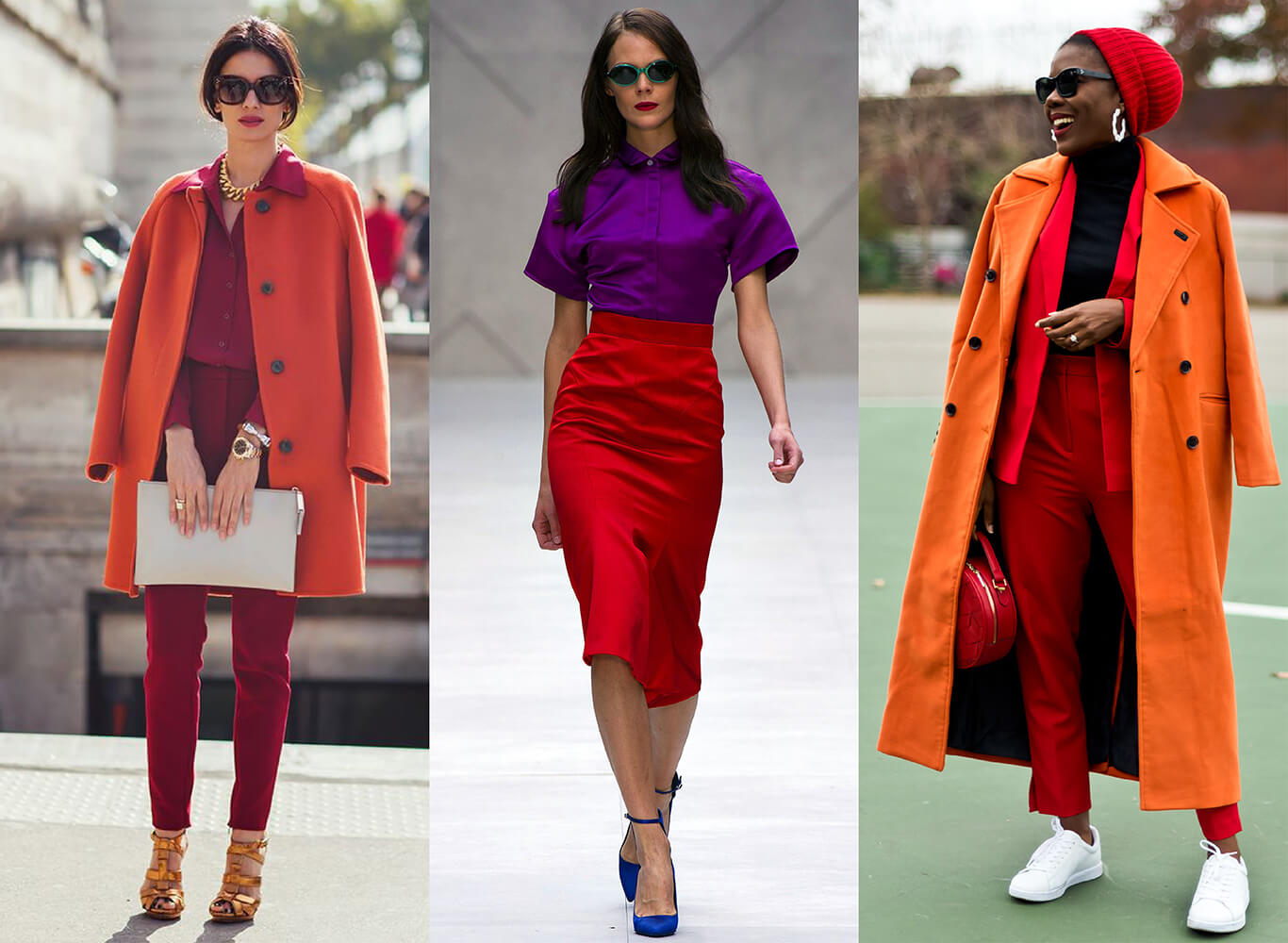 Complementary Color Blocking
Dare to get together two warring tones that sit opposite each other on the color wheel. To sidestep the classic faux pas of coming across as out-of-place and overbearing, team a dominant color like red with a submissive color like white. You could also avoid overly saturated colors and focus on shades that are easier on the eye. Throwing in a neutral color like black or grey for a look that involves complementary color blocking is always a good idea. You could, for that matter, break the rules by going for one color adjacent to the true opposite and rake in the compliments for your outfit as they come!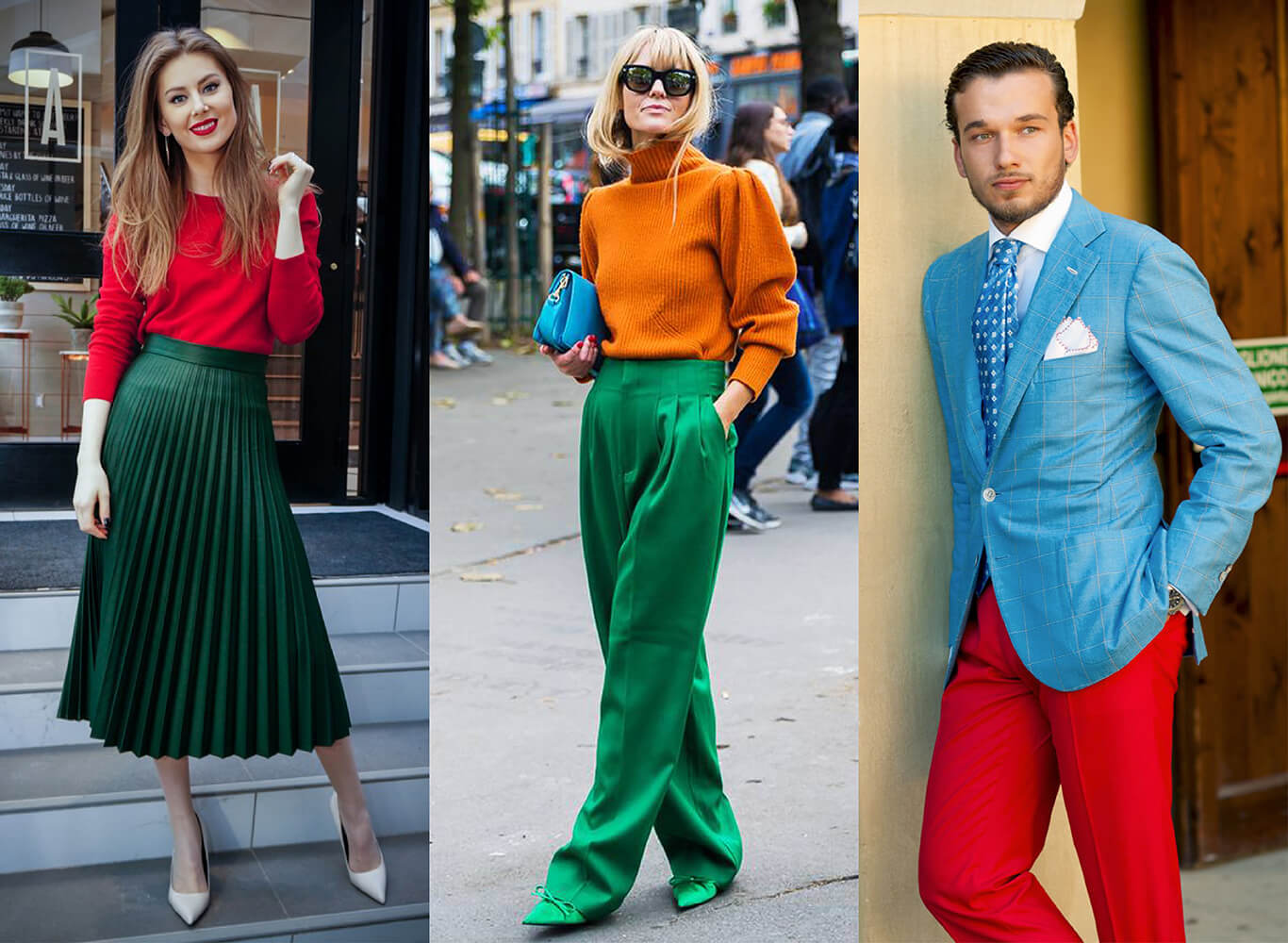 Heterogenous Color Blocking
Turn up the heat by pairing two analogous colors with one neutral tone. While orange and yellow go great with warmer tones like red, the Blue-purple-pink combination is an absolute winner for joyous occasions like a Sunday brunch!

Picking three colors equidistant from each other on the color wheel, the red-blue-yellow combination, for instance, will up your style game instantly, placing you way ahead of everyone else in terms of edge. Watch out for you might not want to go for this look if you are looking for a low-key look!
While the above are the usual ways of using color blocking in dressing, below are four offbeat attires that unleash your covert crazy and let you experiment with Colour-Blocking like never before while looking your stylish best!

Colour Blocking Within The Shirt/Pant
Blocks of colors on one piece of fabric almost instantly gives you a signature vibe that could prove to be contagious and set the trend for your folks to follow.

Colour Blocking Using Accessories
With a matched shirt-pant combo, bring in a guest star in the form of an added accessory. Go play with hats and furs for a more playful get-up or opt for a stellar red handbag with boots for an elevated glamourous look.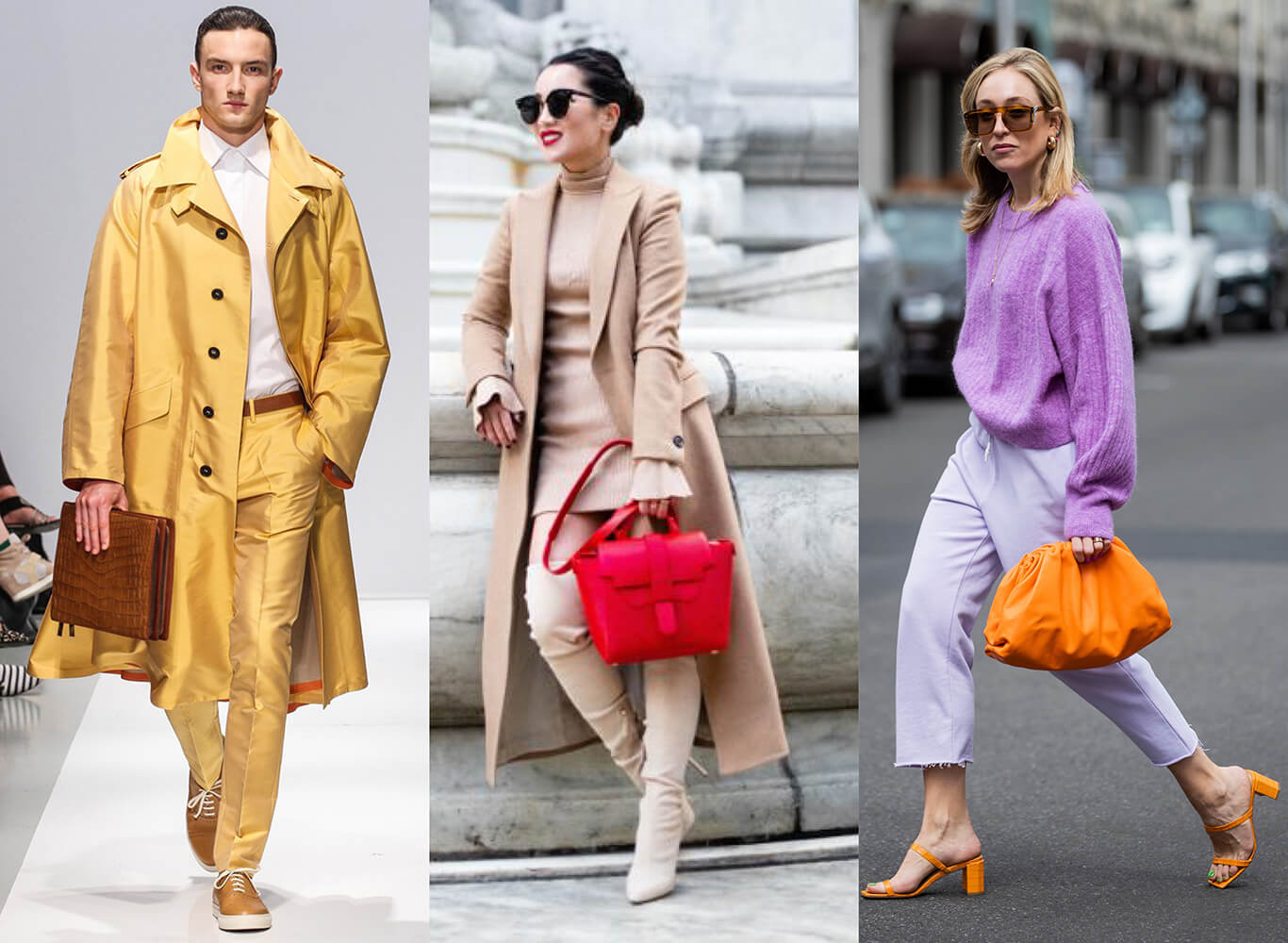 Colour Blocking According To The Vibe of The Venue
Treat the self to a well-planned 'me' day and strike a conversation with the activity you've picked by color blocking your attire with the decor of the venue you're headed to.

Colour Blocking To Complement Your Partner's Outfit
The 'Turner' to your 'Hooch', the 'Tom' to your 'Jerry', or the 'Jack' to your 'Rose', for that matter; all of us have a go-to person that gets us like no one else and brings our craziest plans to fruition. Honor the equation by heading to your next adventure together, coordinating outfits in complementary colors that are as compatible as you are with your partner's personality!

Last but not least, wear the color-block trend with unabashed self-confidence and do not be afraid to flaunt your inner style, imagination, and mood. Always experiment and you'll discover a new you in every new color!